Smiley Riley's Ice Cream Lounge

Share this page:
Vero Beach, FL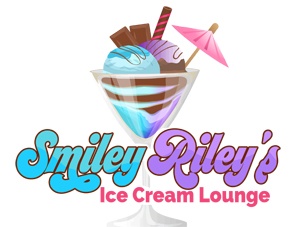 Visit Website
Smiley Riley's Ice Cream Lounge
774 South US Hwy 1
Vero Beach, FL 32962
(772) 226-0466
Email Smiley Riley's Ice Cream Lounge
Hours
Tues. - Thurs.
2:00pm to 9:00pm
Fri.
2:00pm to 11:00pm
Sat.
12:00pm to 11:00pm
Sun.
12:00pm to 9:00pm
Closed Monday
Write a Review
Smiley Riley's Ice Cream Lounge is a local, family owned (veteran owned) business that is conveniently situated in South Vero Beach making it easily accessible to patrons close to the US Highway 1 corridor. It's a fun, colorful, family friendly shop with puzzles and games on every table.
If you love delicious, creamy, homemade, hard ice cream, you'll get quickly addicted to their yummy scoops. At Smiley Riley's, you can get exclusive, adult, liquor-infused flavors that you can't find anywhere else. Liquor and ice cream? What's not to love?
They also provide a plethora of traditional non-alcoholic flavors. You'll want to come back again and again to try them all. Can't decide? Get a Flight of 4 flavors, which is a paddle board that serves 4 small scoops of 4 different flavors. New flavors and seasonal flavors are added regularly. Come often so you don't miss out.
Loyal customers are rewarded by getting to spin the prize wheel on every 10th visit for a chance to win FREE ice cream every week for a year.
Smiley Riley's is open all year round, 6 days a week. Tuesdays is kids day, when you can get $1 kiddie cones/cups. Can't get out of the house? Get your sugar fix delivered by Doordash where you can get pints and quarts delivered to your front door. Need more than a quart? Call owner Liz Porteus at (772) 226-0466 to pre-order large quantities.
COUPON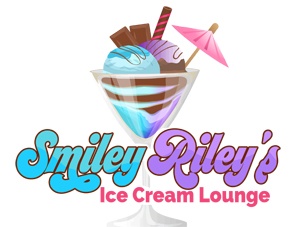 Visit Website
Smiley Riley's Ice Cream Lounge
774 South US Hwy 1
Vero Beach, FL 32962
(772) 226-0466
Email Smiley Riley's Ice Cream Lounge
Hours
Tues. - Thurs.
2:00pm to 9:00pm
Fri.
2:00pm to 11:00pm
Sat.
12:00pm to 11:00pm
Sun.
12:00pm to 9:00pm
Closed Monday
Write a Review
Contact Smiley Riley's Ice Cream Lounge
Visit Website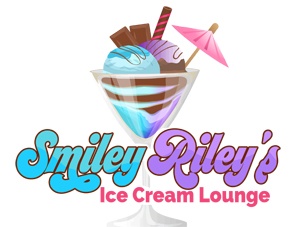 Smiley Riley's Ice Cream Lounge
774 South US Hwy 1
Vero Beach, FL 32962
(772) 226-0466
Share this page: