Historic Dodgertown

Share this page:
Vero Beach, FL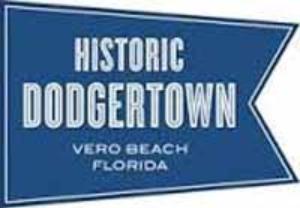 Visit Website
Historic Dodgertown
3901 26th St
Vero Beach, FL 32960
(772) 569-4900
Email Historic Dodgertown
Write a Review
These grounds were the home to Dodger Spring Training camps from 1948 – 2008
Because they trained, dined and stayed in housing on site, Historic Dodgertown built unity like no other baseball camp.
History is everywhere as memorabilia adorns Dodgertown throughout. It is palpable for guests who participate on the same fields that Dodger legends trod since 1948. Look over there and you might imagine Jackie Robinson stealing a base, or glance at the pitcher's mound and think of Sandy Koufax throwing a blazing fastball for a strike, or Duke Snider circling the bases after belting a home run. It all happened here!

Today, "Historic Dodgertown" is owned by Indian River County and is comprised of 79 acres of multi-sport fields and facilities where guests train, stay and play together. With its 10 ½ perfectly-manicured playing fields, including 7 Musco-lighted fields for night games, Historic Dodgertown offers flexibility and caters to many sports such as;

*Baseball
*Softball
*Football
*Soccer
*Lacrosse
*Swimming

Historic Dodgertown provides an all-encompassing experience and includes amenities such as an enjoyable dining room, clubhouse, two full time fitness rooms, competitive-sized swimming pool and Stadium Club lounge. Historic 6,500-seat Holman Stadium is used for games, concerts, shows, special events and fantasy camps.

The Umpire School, a prestigious training program, is held on site followed by an evaluation camp of top graduates seeking a career in professional baseball.

The resort, and lovely climate, provides an ideal setting for tournaments, camps, schools and competitions. The Conference Center is available for corporate meetings and retreats, in addition to providing added value and flexibility for sports teams and tournament organizers. With adaptable fields and flexibility of private meeting space, the perfect experience may be tailored to meet all needs.

Experience Florida's beautiful Treasure Coast and warm and friendly residents as you bring your team, group, event, organization, business or family reunion to Historic Dodgertown.
IN THE NEWS
See All +
BLOG POSTS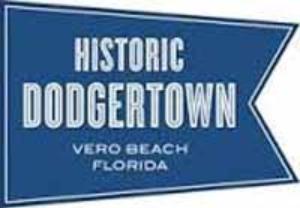 Visit Website
Historic Dodgertown
3901 26th St
Vero Beach, FL 32960
(772) 569-4900
Email Historic Dodgertown
Write a Review
Contact Historic Dodgertown
Visit Website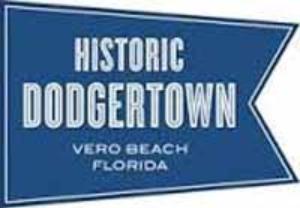 Historic Dodgertown
3901 26th St
Vero Beach, FL 32960
(772) 569-4900
Share this page: