Shark Bait Beach Gear Rentals

Share this page:
Vero Beach, FL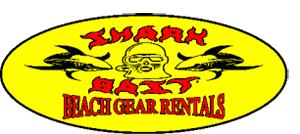 Visit Website
Shark Bait Beach Gear Rentals
740 35th Ave SW
Vero Beach, FL 32968
(561) 248-5695
Email Shark Bait Beach Gear Rentals
Hours
8:30am to 4:30pm Daily

1 Reviews

Write a Review
Shark Bait Beach Gear delivers chairs and umbrellas right to your spot on the sand!
Do you want to enjoy the beaches and waterways of Indian River County without purchasing expensive gear or hauling it around in your car? Shark Bait Beach Gear Rentals takes the hassle out of living the Florida lifestyle by providing quality beach and outdoor sporting equipment at a fraction of the cost to purchase. Whether you are a tourist on vacation or a local simply wishing to kick back and relax on the beach, a wide selection of quality equipment is available to rent by the day or hour. Chairs, umbrellas, and sun sail shades are delivered and set-up at your location for FREE. Shark bait also has beach rental operations at The Historic Driftwood Resort, Reef Ocean Resort and is the exclusive service provider for the City of Vero Beach at South Beach Park.
Rent aquatic equipment from Shark Bait Beach Gear!
For those looking to add some adventure to an outing or simply seek to try out a new activity before purchasing equipment, Shark Bait also provides kayaks, stand-up paddleboards, beach games, boogie boards, and snorkeling gear for rent. The courteous and knowledgeable professionals at Shark Bait developed a guide program available called "Concierge Aquatics". For inexperienced adventurers looking for fun in the outdoors without the risk of going out alone, Shark Bait guides provide an escort through tricky surf zones or rough water ensuring the safety and enjoyment of all participants.
Also offering guided tours!
However, no matter the level of experience, Shark Bait also offers guided paddle or snorkeling tours leading guests through seemingly undiscovered Florida waterways or exploring spectacular hidden gems located on near shore reefs. More than just a follow-the-leader experience, the guides at Shark Bait create a personalized excursion with unique nature encounters and fascinating facts about the surroundings.
For companies or organizations looking for proven team building activities without the inconvenience and expense of traveling to a remote location, Shark Bait has also developed several team building programs that foster teamwork and cooperation for groups both small and large.
To reserve your rental or book a tour, contact Shark Bait Beach Gear Rentals at 561-248-5695 or visit the website at http://www.sharkbaitbeachgearrentals.com. Read reviews from past customers by searching for Shark Bait on Trip Advisor or visit the Shark Bait Aquatics Facebook page for more information.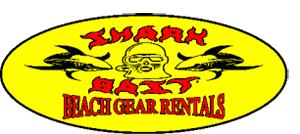 Visit Website
Shark Bait Beach Gear Rentals
740 35th Ave SW
Vero Beach, FL 32968
(561) 248-5695
Email Shark Bait Beach Gear Rentals
Hours
8:30am to 4:30pm Daily

1 Reviews

Write a Review
Contact Shark Bait Beach Gear Rentals
Visit Website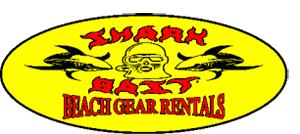 Shark Bait Beach Gear Rentals
740 35th Ave SW
Vero Beach, FL 32968
(561) 248-5695
Share this page: