G.T. Rhodes Men's Wear

Share this page:
Vero Beach, FL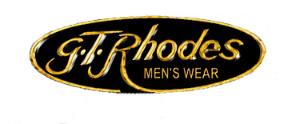 G.T. Rhodes Men's Wear
1008 Beachland Blvd
Vero Beach, FL 32963
(772) 231-6424
Email G.T. Rhodes Men's Wear
Hours
Monday through Saturday
9:30am to 5:30pm
Closed Sundays
Write a Review
Clothes Make the Man
A beachside landmark for style and class, G.T. Rhodes Men's Wear has been outfitting the men of Vero Beach with upscale clothing and accessories for decades. Similar to the elegant haberdasheries of days past, exceptional service is the top priority for this premier local clothing retailer.
Unlike overcrowded department stores or trendy fashion boutiques, the personal shopping assistants on staff at G.T. Rhodes help customers find the right fit and style for each individual, even offering tailoring and alterations on site. With a wide variety of sizes, styles, and cuts available in stock or by special order, men of any size or shape can build or add to their wardrobe at G.T. Rhodes.
The clothing buyers stay current on new trends and fashions keeping the men who shop at the store looking up to date in their personal style.
Whether spending the afternoon on the deck of a sailboat or enjoying a classy night on the town, G.T. Rhodes has something to wear for nearly any occasion or season.
The spacious and bright storefront features Florida lifestyle brands such as Vineyard Vines, Southern Tides, and Sperry Top-Sider, as well top designer suits, blazers, dress shirts, shoes, and neckties.
For that special event where only the best will do, G.T. Rhodes also rents and sells tuxedos and formalwear accessories.
For those searching for the perfect gift for a discerning man in their life, the store also features an ample collection of stylish accessories that will be sure to make an impression. Stop in to browse or consult with one of G.T. Rhodes' personal shoppers and they will make sure you dress to impress.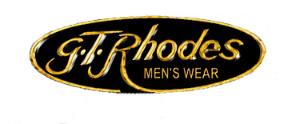 G.T. Rhodes Men's Wear
1008 Beachland Blvd
Vero Beach, FL 32963
(772) 231-6424
Email G.T. Rhodes Men's Wear
Hours
Monday through Saturday
9:30am to 5:30pm
Closed Sundays
Write a Review
Contact G.T. Rhodes Men's Wear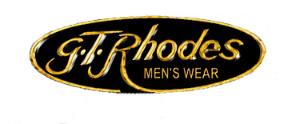 G.T. Rhodes Men's Wear
1008 Beachland Blvd
Vero Beach, FL 32963
(772) 231-6424
Share this page: