J. M. Stringer Gallery of Fine Art

Share this page:
Vero Beach, FL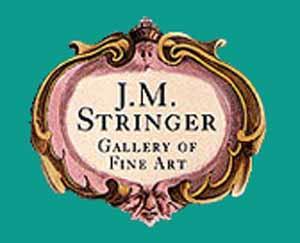 Visit Website
J. M. Stringer Gallery of Fine Art
3465 Ocean Dr
Vero Beach, FL 32963
(772) 231-3900
Email J. M. Stringer Gallery of Fine Art
Hours
Tues. - Sat.
11:00am to 6:00pm
or by appointment

Write a Review
Building an art collection shouldn't be an intimidating experience.
JM Stringer Gallery in Vero Beach is a full service fine art gallery providing procurement, installation, lighting, conservation and restoration services. Business partners John Stringer and Caesar Mistretta also serve as consultants working in partnership with interior designers or contractors to properly display and protect a client's fine art collection.
J.M. Stringer Gallery is your local resource for discovering today's leading representational artists, as well as exceptional American, British, and Continental paintings of the 19th and early 20th centuries
Stringer and Mistretta have created a welcoming atmosphere where they take the time to know clients, understand their needs, and help them find the pieces of art they want to acquire. These discerning professionals only have the best interest of the client at heart whether a collection is comprised of two pieces or an entire series of work. They care deeply about educating their clients at all stages, helping them discover what work speaks to them on an intimate, instinctual level.
The process goes far beyond a simple transaction, exemplified by their routine visits to homes and corporate offices so a client may get a sense for how a piece would complement and cohere with their space. Ultimately, they create a family – the artists, the people who work for them, and their clients.
Whether you're first venturing into the art world or are a seasoned collector, John Stringer & Caesar Mistretta are there to greet you, guide you, and help you become the curator of your own personal art collection.