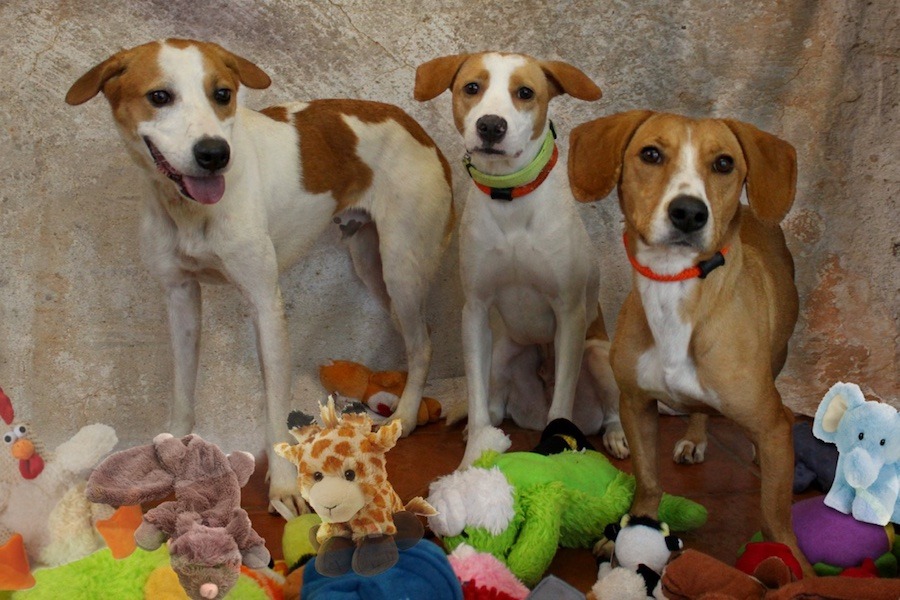 H.A.L.O. No-Kill Rescue Turns a Dream into a Reality Share this page:

Posted: August, 20, 2018 | Author: Jacque P | H.A.L.O. No-Kill Rescue

H.A.L.O. No-Kill Rescue has big news to share! Plans have been executed to begin the development of H.A.L.O.'s Enrichment Center, 12 years in the making, we are just around the corner from turning a dream into a reality...

HALO's Enrichment Center will operate as both an indoor training center and a spay & neuter clinic. This should be viewed as another large step forward in our commitment to the no-kill movement. We are determined to save as many lives as possible and help continue to decrease the number of lives being euthanized in our county.

The training center will provide the space necessary for our trainers and volunteers to work with our shy and fearful underdogs, as well as work on basic obedience with our other animals. This new space will provide the large and shy breeds with a peaceful place to reside, an environment to learn and build trust, all designed to make them more adoptable faster, so that we can save more lives each day!

The Spay & Neuter Clinic aims to not only help our rescues in residence, but also our community at large. Our goal is to provide FREE spay & neuter, vaccine and microchip clinic services for as many as our funding allows, so that together, we can fix the OOPS and make our county No Kill.

Right now, things are in the preliminary stages, with land secured and building plans being prepared, so we are hopeful that the project commencement date set for construction will be January 2020. January of 2020 may seem far off, but it is just around the corner and we have lots to do!

Thank you to all who support the No Kill movement and believe in HALO. We could not do it without you!

Please visit H.A.L.O.'s website for more information about our shelter, as well as our locations and hours.
---