Insurance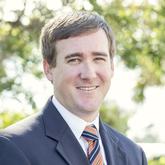 Patrick Williams, Insurance Sales Assoc.
1555 Indian River Boulevard , Suite 130, Vero Beach, FL 32960
ph:
(772) 778-9222
After graduating with a degree in finance from Auburn University, Patrick took a position as an insrance agent so he could use his expertise to help people protect their assets. If you need homeowners, renters, auto, motorsycle, boat or other insurance, give Patrick a call. He will shop the many companies that Tom Collins Insurance Agency partners with to find the best deal possible for you.