Maxfield Carpet & Upholstery Cleaning

Share this page:
Vero Beach, FL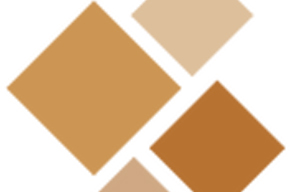 Visit Website
Maxfield Carpet & Upholstery Cleaning
5300 N. A1A
Vero Beach, FL 32963
(772) 538-0213
Email Maxfield Carpet & Upholstery Cleaning
Write a Review
"I Will Restore the Original Beauty to your Carpets, Rugs, Upholstery and Pillows"
It's a fact – Carpets and Upholstery Get Dirty. They are walked on and sat on day in and day out. Visitors bring sand, bugs, and animal waste into your home daily. But the good news is, they don't have to stay soiled with Maxfield Carpet & Upholstery Cleaning's three-step process.

1) Shampoo carpets
2) Vacuum
3) Breathe easy.
When you call Maxfield Carpet & Upholstery Cleaning you will talk directly to Mitch Maxfield, the owner. Mitch began cleaning New England homes in 1979 before opening his business in Vero Beach in 1983. Rest assured, the person cleaning your carpets will not be someone with no training or no desire to make your carpets sparkle. "When you open the door, I will greet you, and I love my work", Mitch says.
Many companies use mists, powders or foams that always leave behind residue, resulting in a rapid re-soil rate. Mitch's chemical solvents are detergent-free and evaporate as they dry.
3-Step Process Explained
Shampoo your carpets and rugs with a deep-extraction rotary scrubber, shampooing and loosening surface and ground-in soil. Secondly, thoroughly vacuum to remove the lifted dirt and moisture. Floors will be ready for traffic immediately after cleaning. A dry-cleaning system will restore luster and life into your furniture, even velvets and Haitian cottons. With fresh carpet and upholstery, it's now easy to breathe, "A Clean Home is A Healthy Home."
Besides homes, Maxfield Carpet and Upholstery Cleaning cleans commercial buildings, automobiles, and boats. "If you need it cleaned, I can help". Click on the website link to compare prices.
"My carpet looks like it just came from the showroom thanks to your system"
"When I came home from work that day I thought someone bought us a new carpet. Even my husband was shocked at how clean the carpet came"