Ortho Spine America (OSA)

Share this page:
Vero Beach, FL.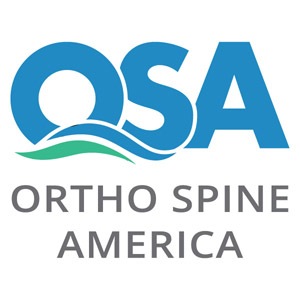 Visit Website
Ortho Spine America (OSA)
1260 37th St.
Suite #102
Vero Beach, FL. 32960
(772) 213-9809
Email Ortho Spine America (OSA)
Hours
Mon - Thurs 7:30am to 5pm
Friday 8am to 1pm

1 Reviews

Write a Review
Mission Statement
"Our mission is to provide compassionate and personalized orthopedic care by focusing on tailored treatment plans that include a holistic approach with expert surgical care."
About the OSA Family
Ortho Spine America (OSA) is an orthopedic surgery clinic with privileges and permissions at Indian River (Vero Beach), Sebastian Medical Center, and Lawnwood Regional Medical Center. We provide specialty orthopedic care that focuses on holistic and integrative approaches to orthopedic surgical care.
Dr. Atwater is backed by a highly skilled and tireless team of medical professionals who continually go above and beyond the call of duty by personalizing care with every patient. We believe the patient is the most important person in the room, so our treatment plans are catered to your needs and preferences. In this way, we work as a family to ensure you reach optimal health and mobility.
At OSA, we approach every patient with professionalism and interest. Our integrative approach gives you and your care team the flexibility to develop a treatment plan that includes holistic measures. Your plan may have traditional medical practices, such as surgeries or medicine, but we encourage you to include actions that take place outside the clinic. We'll help you create goals for movements, joint mobilization, flexibility, strength, and lifestyle choices that will help you reach better health and faster healing.
Specialties
OSA supports empowerment. We believe in every patient that walks through our doors and do everything that can be done to make sure he or she has what they need to reach optimal health and mobility. Our surgeons are board-certified, fellowship-trained experts with a certified and experienced support staff.
OSA treats a variety of conditions and injuries to the bones, joints, muscles, tendons, and ligaments. Areas of expertise include
Visit our website for educational materials for these specialties, including informative pages, videos, and blog posts.
Specialty Services
Dr. Atwater provides medical expertise in personal injury cases. Individuals who've been in an accident generally see an emergency care doctor and even an attorney before visiting the clinic. You or your attorney can contact the office via phone or the website to request an appointment any time during your case; however, in our experience, it's best if you receive treatment immediately following the accident.
IN THE NEWS
BLOG POSTS