Seniors Helping Seniors Treasure Coast

Share this page:
Vero Beach, FL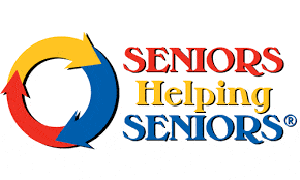 Visit Website
Seniors Helping Seniors Treasure Coast
2186 11th Lane
Vero Beach, FL 32960
(772) 492-8381
Email Seniors Helping Seniors Treasure Coast
Hours
Mon. - Fri. 9:00am to 5:00pm
24 hour Answering Service
Write a Review
At Seniors Helping Seniors® Treasure Coast, we have a passion for meeting the needs of seniors in a way that provides both dignity and a sense of camaraderie.
Owners, Tammy and Tony Sudler, have spent a majority of their lives engaged with older generations. Tony spent much of his professional career as CEO & President of the Alzheimer's Association of Washington, D.C. area. He worked with thousands of families and people with Alzheimer's and other related dementias during his fifteen years with the Association. Tammy was raised by her grandma who was her best friend. When her grandma experienced mini strokes and then was diagnosed with Alzheimer's Disease, she welcomed her into her home providing care until the end. During this time, Tammy made it her personal mission to do all she could for people living with Alzheimer's while helping families to enjoy the moments.
Her grandma taught her about giving back to others, taking care of those in the community, and appreciating the gift of life. It is these guiding principles that Tammy lives by and what has led her to join her husband in owning Seniors Helping Seniors® Treasure Coast. Her grandma told her she needed to "keep helping others" and this company allows her to do just that.
Aging and health challenges are stressful enough…let Seniors Helping Seniors® Treasure Coast take on some of the stress so you can enjoy the moments. Our seniors provide:
Transportation
Light housekeeping
Medication Reminders
Help with meals
Running errands
Grocery Shopping
Bathing
Dressing
Assistance with walking
Most of all…helping to keep you safe at home
Seniors Helping Seniors is like getting a little help from a friend!
BLOG POSTS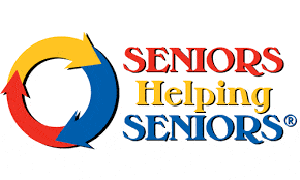 Visit Website
Seniors Helping Seniors Treasure Coast
2186 11th Lane
Vero Beach, FL 32960
(772) 492-8381
Email Seniors Helping Seniors Treasure Coast
Hours
Mon. - Fri. 9:00am to 5:00pm
24 hour Answering Service
Write a Review
Contact Seniors Helping Seniors Treasure Coast
Visit Website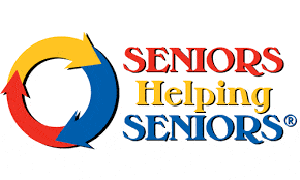 Seniors Helping Seniors Treasure Coast
2186 11th Lane
Vero Beach, FL 32960
(772) 492-8381
Share this page: