Freedom Boat Club

Share this page:
Vero Beach, FL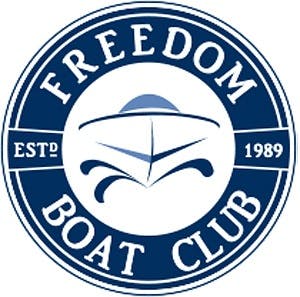 Visit Website
Freedom Boat Club
1221 Marina Village Circle
Vero Beach, FL 32967
(407) 443-8898
Email Freedom Boat Club
Write a Review
Experience the Pleasures of Boating Without the Hassle, Storage, Maintenance & Expense of Boat Ownership
Your Boat is Waiting
Imagine having a fleet of boats at your disposal, docked at marinas across the nation.
You don't have to be a multi-millionaire to make this dream a reality.
With a simple and affordable membership in the Freedom Boat Club, you will enjoy all the pleasures of boating without the hassle, storage, maintenance, and expense of boat ownership.
After making a reservation over the phone or online, you, your family, and guests simply arrive at the marina where a representative from Freedom Boat Club will help you load your gear into the boat of your choice, already fueled and waiting for your water adventure!
Once you are done fishing, water-skiing, or cruising for the day, just return to the dock and they will pump your gasoline for you. There is no clean-up required from you. Simply gather your personal belongings and walk away from the dock with nothing but memories.
Many different styles of boats are available to Freedom Boat Club members including center consoles, cruisers, pontoons, deck boats, or bowriders.
With an array of choices at any of the 150 locations across the country, you have the ability to match the boat to the activity.
The boating professionals at Freedom Boat Club maintain all boats in the fleet to the highest standards providing a safe, and comfortable boating experience.
Boat handling and maneuvering training is also provided in advance by Freedom Boat Club, as well as SeaTow services in case of emergency. Through radio communication with the dock, Freedom Boat Club dock masters are available at any time with the push of a button.
Boat owners that have made the switch will verify that over time, membership with Freedom costs only a fraction of boat ownership, storage, and maintenance.
If you already own a boat and are ready to live the easy Freedom Boat Club lifestyle, talk to a representative about trading in your boat for a membership credit.
With a variety of membership plans available, you can tailor the boating experience to your lifestyle. For more information, contact the local Freedom Boat Club office at (407) 443-8898 to schedule a free membership consultation.
Freedom Boat Club is located at four local and convenient locations - Grand Harbor in Vero Beach - Sebastian Inlet Marina - Melbourne - Cape Canaveral.
BLOG POSTS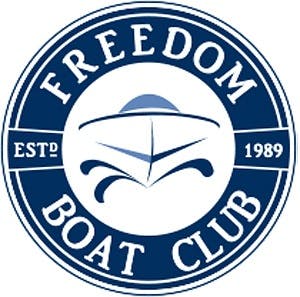 Visit Website
Freedom Boat Club
1221 Marina Village Circle
Vero Beach, FL 32967
(407) 443-8898
Email Freedom Boat Club
Write a Review
Contact Freedom Boat Club
Visit Website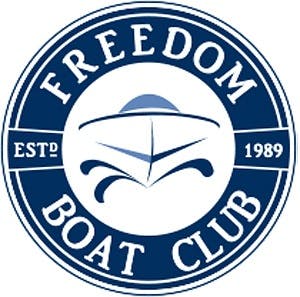 Freedom Boat Club
1221 Marina Village Circle
Vero Beach, FL 32967
(407) 443-8898
Share this page: