Area Information
Blue skies meet over 26 miles of white sandy beaches in Vero Beach and miles of riverfront in Sebastian, the main towns in Indian River County Florida. Vero Beach & Sebastian lay claim to the best Florida offers--excellent backwater and offshore fishing, golf, historical sites, and upscale and experiences.
Just north of Vero Beach lies , which offers excellent surfing, camping, fishing and more. Anglers travel from near and far to catch snook, redfish, bluefish and Spanish mackerel from its jetties.
Historical and cultural sites make Vero Beach & Sebastian noteworthy. From , to the , to the , the area is rich in culture and history.

Both Vero Beach and Sebastian feel like hometowns of yesteryear with many locally owned businesses, independent restaurants, and rich community life.
Great weather! When it's cold and snowy elsewhere, this part of Florida enjoys near perfect weather. The area's "high season" months run from late November through mid-April when there is little rainfall and the temperatures are in the 70's to 80's during the day and cool at night. Temperatures start to warm up in May with June through September being the hottest and rainiest months.
Here are weather charts for this area from the National Weather Service
http://www.weather.gov/mlb/1981-2010_normals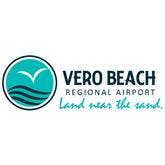 Vero Beach Regional Airport
3400 Cherokee Drive, Vero Beach, FL 32960
ph:
(772) 978-4930
Vero Beach Regional Airport is an active public airport with three runways. The airport is certified under FAA and TSA regulations to meet stringent safety and security requirements, including rapid emergency response, for aircraft up to large regional jets. The airport provides GPS non-precision instrument approaches, FAA air traffic control, 24-hour security and fire rescue, Jet A and 100LL aircraft fueling and maintenance, flight instruction, and aircraft charters. Click the 'More Info' button to learn more.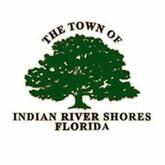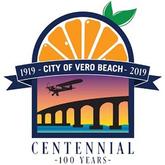 Vero Beach Centennial
c/o Vero Beach City Hall , 1053 20th Place, Vero Beach, FL 32960
ph:
(772) 978-4700
The Vero Beach Centennial year begins October 26, 2018 and continues through the Centennial Celebratory Crescendo on October 26, 2019. A year's worth of varied activities will represent the city's history, landmarks, ancestors, organizations, agriculture, education, transportation and the arts.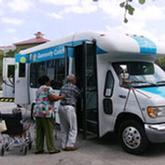 Community Coach & Indian River Transit
694 14th St, Vero Beach, FL 32960
ph:
(772) 569-0903
Go Line is a free PublicTransportation System with fixed routes throughout Indian River County. Community Coach provides door-to-door transportation for eligible riders.