On The Water
The Explore Vero Beach pages have the details about local airboat tours, boat rentals, fishing charters, kayak and paddle board tours / rentals as well as where you can find marina's and boatyards.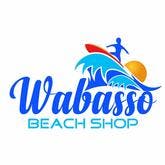 Wabasso Beach Shop
4880 87th St, Sebastian, FL 32958
ph:
(772) 388-4077
Open 7 days a week. Everything for fun in the sun. A local family owned business. Shop here for Vero Beach & Sebastian souvenirs, t-shirts, sweatshirts, swim wear, snorkel gear, surfboards, paddle boards, sun protection, beach fashion, sea shells, and MORE! Rents boards and beach accessories!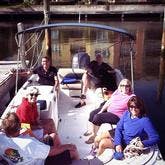 Freedom Boat Club
1221 Marina Village Circle, Vero Beach, FL 32967
ph:
(407) 443-8898
Don't be limited to the same boat - or the same type of boat - each time you go on the water. Avoid the cleaning, maintenance, storage, and all the prep work of owning your own boat. As a member of the Freedom Boat Club, there are no hassles like dock fees, insurance or trailers. Instead, you spend your time having fun on the water. Call today and find a plan that fits your needs and budget.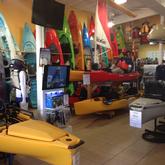 Orchid Island Bikes & Kayaks
1175 Commerce Ave, Vero Beach, Florida 32960
ph:
(772) 299-1286
Whether you're visiting the Vero Beach area, live here seasonally or year round, Orchid Island Bikes & Kayaks is ready to help you enjoy this tropical paradise. Located just off US Hwy 1 behind Staple's they are the premier rental and sales Center for bicycles, kayaks, paddle boards and more!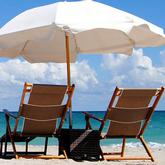 Shark Bait Beach Gear Rentals
740 35th Ave SW, Vero Beach, FL 32968
ph:
(561) 248-5695
Planning a trip to the beach? Let Shark Bait make it comfortable and fun! Shark Bait Beach Gear Rentals will supply you with comfortable quality beach chairs, umbrellas, sail shades and tents. They also have beach games and activities for a fun day in the sun. Rent a kayak, stand-up paddle board or snorkeling gear. Shark Bait offers instruction and tours on the beach and along the Indian River Lagoon. Get a 10% discount on food and beverage at Riverside Cafe with our 2 hour guided tours. Please visit the website for more information.