On The Water
The Explore Vero Beach pages have the details about local airboat tours, boat rentals, fishing charters, kayak and paddle board tours / rentals as well as where you can find marina's and boatyards.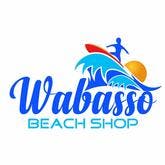 Wabasso Beach & Surf Shop
4880 87th St & US Hwy 1, Sebastian, FL 32958
ph:
(772) 388-4077
Open 7 days a week. Everything for fun in the sun. A local family owned business. Shop here for Vero Beach & Sebastian souvenirs, t-shirts, sweatshirts, swim wear, snorkel gear, surfboards, paddle boards, sun protection, beach fashion, sea shells, and MORE! Rents boards and beach accessories!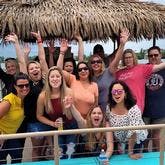 East Coast Tiki Tours
5185 US-1, Grant, FL 32949
ph:
(347) 541-7704
East Coast Tiki Tours delivers the best, unique, Tiki Boat tour for you to experience. East Coast Tiki Tours offers the ability to choose different themes or just a simple tiki cruise and professional captains ensure a safe and fun experience every time! East Coast Tiki Tours are booked with you and your party only, so bring your own food, your own drinks and create your own custom Tiki Boat experience!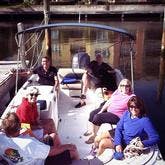 Freedom Boat Club
1221 Marina Village Circle, Vero Beach, FL 32967
ph:
(407) 443-8898
Don't be limited to the same boat - or the same type of boat - each time you go on the water. Avoid the cleaning, maintenance, storage, and all the prep work of owning your own boat. As a member of the Freedom Boat Club, there are no hassles like dock fees, insurance or trailers. Instead, you spend your time having fun on the water. Call today and find a plan that fits your needs and budget.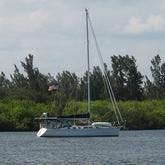 Vero Beach City Marina
3611 Rio Vista Blvd, Vero Beach, FL 32963
ph:
(772) 978-4960
Marker 139 on the Intracoastal Waterway
Radio: Monitoring VHF CH 16 working CH 66A
In operation since 1926 and a great stop for crusing boaters to lay over and provision! Free bus service and Transient dockage to 120'57 mooring buoys. Click "More Info" for more information.