County Pools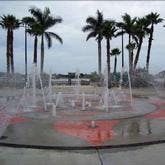 Royal Palm Pointe Fountains
2 Royal Palm Pointe, Vero Beach, FL 32960
ph:
(772) 567-2144
Royal Palm Pointe Fountains are fun place for kids to play. Relax on benches facing the lagoon as the kids play. Click "More Info" for hours of operation.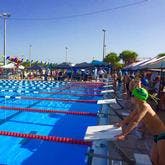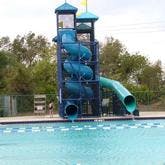 Gifford Aquatic Center
4895 43rd Ave, Vero Beach, FL 32967
ph:
(772) 770-5312
Gifford Aquatic Center is a family oriented public swimming pool. The Center has a large walk-in activity pool and a children's spray/play deck. The pool has a zero depth entry and the far end is only 4'6" deep. The pool is heated, there are six lanes for lap swimming, and the facility has a large multi-purpose room that is available for rentals. The facility also has a concession stand.