Museums / Cultural Council
Vero Beach is well known for our flourishing arts and cultural scene, as well as our rich history. Browse Vero Beach museums below!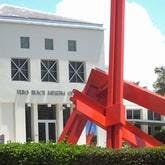 Vero Beach Museum of Art
3001 Riverside Park Drive, Vero Beach, FL 32963
ph:
(772) 231-0707
The Vero Beach Museum of Art, the largest cultural arts facility of its kind on Florida's Treasure Coast, that is admired and appreciated by residents and tourists alike. This nationally accredited art museum offers something for all ages and interests. From galleries featuring national and international exhibitions to sculpture parks with large-scale works from its permanent collection. Families with children can enjoy the new interactive Art Zone space, take a tour with one of our trained docents, shop the store or take a break in our Cafe. This hands-on cultural and educational experience is one of the true "gems" of the Treasure Coast.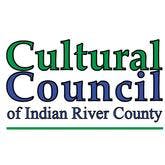 Cultural Council of Indian River County
2041 14th Ave, Vero Beach, FL 32960
ph:
(772) 770-4857
The Cultural Council of Indian River County represents cultural organizations, artists, authors & musicians by providing information on local cultural events as well as tickets for select performances through our concierge service. Stop by the office to find the latest information on entertainment and things to do in Indian River County.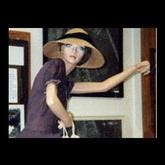 Sebastian Area Historical Museum
1235 Main St, Sebastian, FL 32958
ph:
(772) 581-1380
The Sebastian Area Historical Museum has exhibits on the Ais Indians, Pelican Island, Clothing, Family Life, Quilts, Fishing, Agriculture, Military, Transportation, Early Shops and Trades, book shop and research facilities.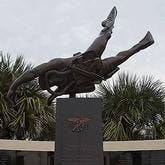 The National Navy UDT-SEAL Museum
3300 N. Highway A1A, Fort Pierce, FL 34949
ph:
(772) 595-5845
The National Navy UDT-SEAL Museum is the only museum dedicated solely to preserving the history of the U.S. Navy SEALs and their predecessors. Located in Fort Pierce, Florida, the Museum resides on the training grounds of the original Navy combat divers. The Museum promotes public education by providing hands-on opportunities for all ages to explore the history of the Navy SEALs through interactive exhibits.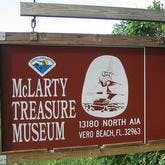 McLarty Treasure Museum
13180 North A1A, Sebastian Inlet State Park, Vero Beach, FL 32963
ph:
(772) 589-2147
Interesting and educational small museum about the Spanish treasure fleet, laden with gold, silver and other precious cargo that sank off our coast in 1715. After 300 years, treasure is still washing ashore.