Groceries, Citrus, Meats and Vegetables
With an array of grocery stores, specialty shops, citrus shops, farmers markets and places to get the fresest meats, wines, cheeses, olive oils, vegetables and fruits, these pages will give you access to all the best spots to pick up the ingredients you need for a great meal!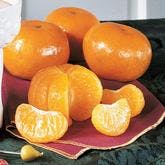 Peterson Groves
3375 66th Ave, Vero Beach, FL 32966
ph:
(772) 562-6900
A Family Tradition Since 1913 - Peterson Groves sits in the heart of Indian River County, known as the home of the 'World's Finest Citrus'. Peterson's ships only the best, prize winning Indian River citrus. All of their gifts are personally hand selected and packed by the Peterson family to create the perfect gift for yours and shipped directly to their door. Visit the country store for fresh grown vegetables, jellies, sauces, souvenirs and much more. Summer hours; 8 am to 5 pm, closed Sunday.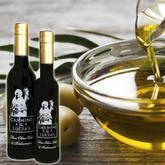 Carmine & Lucia's Olive Oil and Balsamics
1916 14th Ave, Vero Beach, FL 32960
ph:
(772) 999-5402
When you enter Carmine & Lucia's Fine Olive Oils and Balsamics, you will find numerous casks containing most every imaginable type of olive oil and balsamic vinegar lining the walls and through the center of the store. They are all there for your tasting pleasure so you can make sure you purchase your favorites. Come in today and give them a try!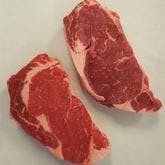 A Butcher Shoppe & a bit more
709 17th Street, Vero Beach, FL 32960
ph:
(772) 794-0040
The only Full Service Butcher in Vero Beach! We carry the highest quality products including the prestigious Certified Angus Beef. All meat is Pasture/Farmed Raised, Antibiotic Free, No Hormones, No Preservatives. If you are looking for homemade meals look no further, our freezers are stocked with over 20+ delicious meals prepared for two. We look forward to serving you & your family.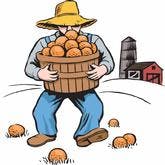 Countryside Citrus
6325 81st Street, Vero Beach, FL 32967
ph:
(772) 581-0999
If you want to see Indian River County as it has been for decades, be sure to stop by the Countryside Citrus grove stand gift shop located in the middle of one of our citrus groves in the heart of Indian River County! They offer fresh seasonal citrus, incomparable juice and soft-serve, jams and jellies and lots of Florida souvenirs. And depending upon the time of year, they have a you pick 'em flower patch, you pick 'em strawberry patch and 7-acre corn maze! Visit the beachside location at 3300 Ocean Drive - 772-234-8299, open daily year-round. Can't make it in? Order online!