Peterson Groves

Share this page:
Vero Beach, FL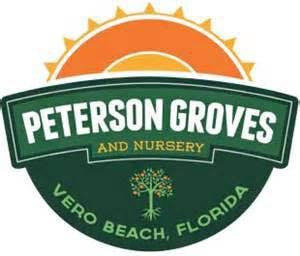 Visit Website
Peterson Groves
3375 66th Ave
Vero Beach, FL 32966
(772) 562-6900
Email Peterson Groves
Hours
Weekly 8:00am to 5:00pm
Write a Review
Peterson Grove is now featuring the entire organic offerings of their friends, neighbors, and fellow growers, White Rabbit; organic produce, meats, spices, grains, dairy, and personal care products. These selections are in addition to the wide variety of Citrus, custom sauces, jellies, marinades, and salsas that have been a mainstay for the groves for many decades.
Free range eggs are replenished daily from the happy hens that walk the property. The main store also offers their famous gift fruit for shipping, along with world- renowned Indian River orange and grapefruit juice, as well as Florida souvenirs and antiques. New this year is the soft serve custard and frozen orange juice selections. Pints and Quarts in hard packed or ready to eat cups and cones are a perfect reprieve from the tropical climate.
Both markets are open to the public 7 days a week. In addition, the nursery carries a wide variety of citrus trees, succulents, Nathan be Florida plants, and the beautiful sunflower patch will be in bloom very soon. Visitors will be able to pick their own flowers, as well as locally grown seasonal produce, such as okra, lettuce, eggplant, fresh herbs, kale and other varietals.
The farm has been in continuous operation for over 100 years. It's a fun place to reconnect with how food is grow and meet the many animals that also call Petersen's home. Guests can get up close and personal with goats, pigs, peacocks, chickens, goats, and rabbits. The Groves overlook a tranquil cow pasture and many of the buildings on the property date back to the early 1900's Certain animals may be fed with feed available at the store.
There are plenty of beautiful photo opportunities around the property, and the Barkwell Family loves to welcome families to spend time enjoying their expansive grounds. In fact, their own children are present daily and are happy to share their fun facts about the animals and growing up in such an idyllic environment. Learn more on Facebook, and www.petersonsgroves.com
772-562-6900 main store and office
772-778-8900 market and organic stand
As a time honored and locally respected business, Peterson Groves stands behind everything they offer. If you are not completely satisfied, they will make it right. You can shop online at www.petersongroves.com or call (800) 624-6788 to start designing a gift shipment. Even better, stop by so you and your family can experience the tradition and nostalgia of Peterson Groves, a true Vero Beach landmark.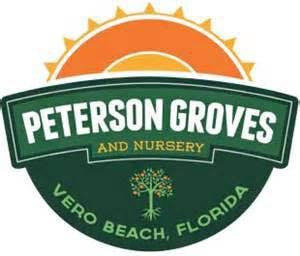 Visit Website
Peterson Groves
3375 66th Ave
Vero Beach, FL 32966
(772) 562-6900
Email Peterson Groves
Hours
Weekly 8:00am to 5:00pm
Write a Review
Visit Website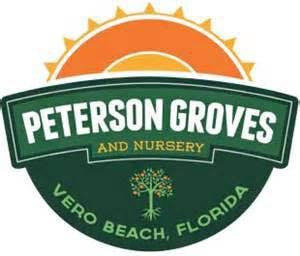 Peterson Groves
3375 66th Ave
Vero Beach, FL 32966
(772) 562-6900
Share this page: