Hotels / Motels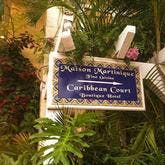 The Caribbean Court Boutique Hotel
1601 South Ocean Drive, Vero Beach, Florida 32963
ph:
(772) 231-7211
Enjoy tranquil comfort and tropical hospitality in one of the most romantic and charming Florida resorts. The Caribbean Court Boutique Hotel, located on the barrier island in Vero Beach, is unique among Florida beach resorts. For its lushly landscaped property as well as its peaceful, secluded location. The Caribbean Court Boutique Hotel is ideal whether you are looking for a passionate romantic getaway or just a few nights of peaceful rest and relaxation.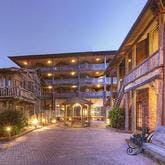 Driftwood Resort
3150 Ocean Dr, Vero Beach, FL 32963
ph:
(772) 231-0550
True to it's historic beginnings the modern day Driftwood maintains an old-era look and feel with its driftwood facade and century old antiques and artifacts. Special attention to detail in each guest room along with state of the art amenities makes each stay a comfortable and memorable event.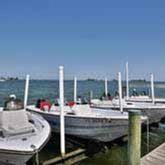 Oyster Pointe & Oyster Bay Resort
1570 US Hwy 1, Sebastian, FL 32958
ph:
(772) 589-6513
Oyster Bay & Oyster Pointe are timeshare resorts that offer their guests weekly rentals of fully furnished, 700 sq. foot units with 2 bedrooms, fully equipped kitchen, living room and one bath. All units are beautifully landscaped and completely furnished with color television, DVD players and cable, all linens, towels, dishes, cooking utensils, and patio furniture. Units may also be rented for a two day minimum if available.