On Land & In The Air
Looking for things to do in Vero Beach? Interested in a seaplane tour? Want to rent bikes? Looking for other ways to enjoy the Indian River Lagoon and other unique natural attractions Vero has to offer? Our Land & Air section will share all you need to know about where to go and what to do.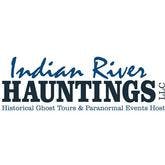 Indian River Hauntings
ph:
(772) 633-3955
Indian River Hauntings offers the opportunity for guests to participate in a paranormal adventure. Combining historical facts and haunted stories, Indian River Hauntings takes a hands on approach by using investigative methods where guests can use equipment to see for themselves what can and cannot be explained.