Baker Cardiology

Share this page:
Vero Beach, FL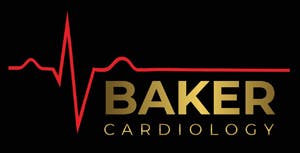 Visit Website
Baker Cardiology
1255 37th Street
Suite D
Vero Beach, FL 32960
(772) 774-7300
Email Baker Cardiology
Have you ever tried making a doctor's appointment
and told the next available is 4 weeks away?
Not at Baker Cardiology,
a Concierge Care practice where the patient is front and center . . .
It's like having a personal cardiologist

When you become a concierge patient of Dr. Baker, you get 24/7 direct communication with Dr. Baker via phone, text, or email.
Same-day or next-day appointments are the goal to better serve you. Dr. Baker is board certified in both Cardiology and Internal Medicine. He values patient education with an emphasis on wellness and prevention.
Office visits are unhurried in a relaxed, comfortable setting with the focus on you. Dr. Baker is able to take the time to discuss your concerns and needs because he limits the size of his practice allowing for more personalized care for each patient.
If you are unable to go to the office, video visits may be arranged for appropriate situations.
Dr. Baker will be your health advocate. He will coordinate care for tests, treatments, and hospitalization when needed.
If you are hospitalized, Dr. Baker is available to assist you with treatment decisions.
If you need to be seen in the Emergency Department for a heart-related issue, Dr. Baker will contact the emergency room physician and hospitalist to discuss your plan of care.

Concierge care allows you additional benefits not found in standard medical practices. Concierge medicine puts the focus back on the patient / doctor relationship. Please visit the Frequency Asked Questions page to have many of your questions answered.

If you would like more information or are looking for a personalized, concierge approach to heart health, .
Dr. Seth Baker - is board certified in both Internal Medicine and Cardiology and values patient education with an emphasis on wellness and prevention. After earning his undergraduate degree from Johns Hopkins University, Dr. Baker moved to Florida where he earned his medical degree while attending Nova Southeastern University.
Dr. Baker relocated to New Jersey to complete his medical training in cardiovascular medicine at the prestigious Heart Institute of Southern New Jersey at Robert Wood Johnson, Cooper Hospital/University Medical Center in 1996.
Dr. Baker is a member of the American Board of Internal Medicine, Indian River County Medical Society, Florida Medical Association, and is a fellow of the American College of Cardiology. Dr. Baker has been a member of the Cleveland Clinic Indian River Hospital Medical Executive Committee, served as medical director for both Indian River Medical Associates Cardiology and the Heart and Vascular Institute, and is a previous chairman of the Department of Cardiology.
Sydney Banack, DNP, APRN, FNP-C - is Baker Cardiology's Nurse Practioner and supports Dr. Baker in providing exceptional concierge cardiology and medical care to our patients. Prior to joining Baker Cardiology, Sydney served patients of Cleveland Clinic Indian River Hospital and its supporting group practices.

Sydney received her Doctorate of Nursing Practice degree from the University of Florida. Additionally, Sydney holds a Master of Science in the Family Nurse Practioner program from University of Miami. She has also earned degrees in Human Nutrition from Florida State University and Nursing from the University of Miami.

Sydney is also a Certified Family Nurse Practioner and Certified Cardiovascular Nurse Practioner.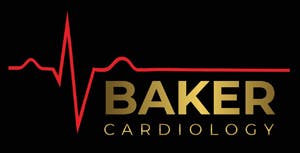 Visit Website
Baker Cardiology
1255 37th Street
Suite D
Vero Beach, FL 32960
(772) 774-7300
Email Baker Cardiology
Visit Website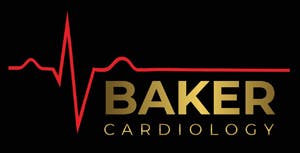 Baker Cardiology
1255 37th Street
Suite D
Vero Beach, FL 32960
(772) 774-7300
Share this page: