Baker Cardiology

Share this page:
Vero Beach, FL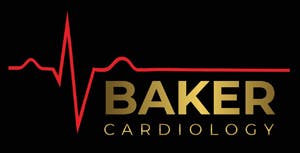 Visit Website
Baker Cardiology
1255 37th Street
Suite D
Vero Beach, FL 32960
(772) 774-7300
Email Baker Cardiology
Hours
Monday thru Friday
9:00am to 4:00pm
Have you ever tried making a doctor's appointment
and told the next available is 4 weeks away?
Not at Baker Cardiology,
a Concierge Care practice where the patient is front and center . . .
it's like having a personal cardiologist

When you become a concierge patient of Dr. Baker, you get 24/7 direct communication with Dr. Baker via phone, text, or email.
Same-day or next-day appointments are the goal to better serve you. is board certified in both Cardiology and Internal Medicine. He values patient education with an emphasis on wellness and prevention.

Office visits are unhurried in a relaxed, comfortable setting with the focus on you. Dr. Baker is able to take the time to discuss your concerns and needs because he limits the size of his practice allowing for more personalized care for each patient.

If you are unable to go to the office, video visits may be arranged for appropriate situations.
Dr. Baker is the area's leading cardiologist with more than 25 years of extensive experience as both a private practitioner and under hospital employment, Dr. Baker will be your health advocate. He will coordinate care for tests, treatments, and hospitalization when needed.
If you are hospitalized, Dr. Baker is available to assist you with treatment decisions.
If you need to be seen in the Emergency Department for a heart-related issue, Dr. Baker will contact the emergency room physician and hospitalist to discuss your plan of care.

Concierge care allows you additional benefits not found in standard medical practices. Concierge medicine puts the focus back on the patient / doctor relationship. Please visit the Frequency Asked Questions page to have many of your questions answered.

If you would like more information or are looking for a personalized, concierge approach to heart health, .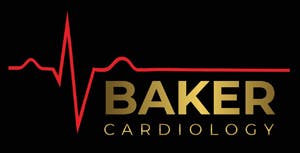 Visit Website
Baker Cardiology
1255 37th Street
Suite D
Vero Beach, FL 32960
(772) 774-7300
Email Baker Cardiology
Hours
Monday thru Friday
9:00am to 4:00pm
Visit Website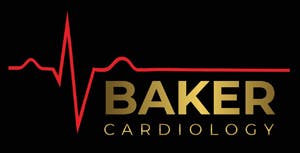 Baker Cardiology
1255 37th Street
Suite D
Vero Beach, FL 32960
(772) 774-7300
Share this page: