The Treasure Coast Foodie & Savor Club

Share this page:
Vero Beach, FL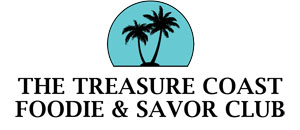 Visit Website
The Treasure Coast Foodie & Savor Club
Post Office Box 650971
Vero Beach, FL 32965
Email The Treasure Coast Foodie & Savor Club
Write a Review
Best known as "The Treasure Coast Foodie," Thomas Miller is passionate about great food and has a talent for finding cool dining experiences that he shares through mouth-watering reviews and exquisite food photography.

Miller is an annual reviewer at the EPCOT International Food & Wine Festival in Orlando. He is a popular food blogger & social media influencer - in Vero Beach alone, Thomas Miller's "foodie tribe" tops 14,000 people.

In addition, The Treasure Coast Foodie negotiates money-saving deals with restaurants from Vero Beach & Sebastian through Stuart in Martin county . . . these exclusive discounts are available to members of the Savor Club.


Savor Club
Big savings at locally-owned restaurants
The flavor & style of a community are reflected at its local restaurants and eateries

Money spent at local restaurants stay in the community & support area farms

Savor Club supports & promotes locally-owned restaurants with a membership club that brings restaurants customers & saves you money every time you dine

Here are the Deals . . .
Save up to 50% off

Buy One, Get One

Get an Item Free with Purchase

Savor Club Membership Rates
$5 a month
$60 a year
A Lifetime Membership is $180. Pay once and never again.

Check out frequently asked questions about Savor Club
BLOG POSTS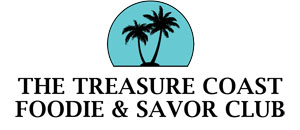 Visit Website
The Treasure Coast Foodie & Savor Club
Post Office Box 650971
Vero Beach, FL 32965
Email The Treasure Coast Foodie & Savor Club
Write a Review
Contact The Treasure Coast Foodie & Savor Club
Visit Website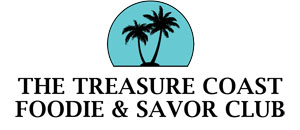 The Treasure Coast Foodie & Savor Club
Post Office Box 650971
Vero Beach, FL 32965
Share this page: