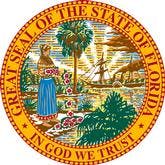 Homestead Exemption Information
The Homestead Exemption offers a tax break for Florida residents.
Every person who has legal title to or beneficial interest in real property in the State of Florida and who resides thereon and, in good faith, makes it his or her permanent residence as of January 1 is eligible for Homestead Exemption. Each owner who resides thereon and makes it his or her permanent resident must make an application in person and present proof of residence. If title is held jointly by husband and wife, either may file but should bring proof of residence for the spouse.