Countryside Citrus

Share this page:
Vero Beach, FL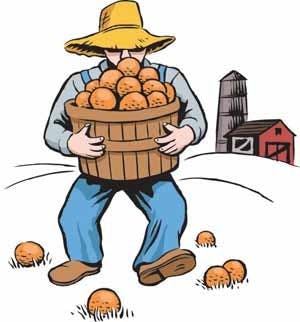 Visit Website
Countryside Citrus
6325 81st St
Vero Beach, FL 32967
(772) 581-0999
Email Countryside Citrus
Hours
Westside Store
6325 81st St. Vero Beach
Mon. - Sat. 9:00am to 5:00pm
Beach Store
3300 Ocean Dr. Vero Beach
9:00am to 7:00pm Daily
with extended hours Fri & Sat until 9pm
Write a Review
Countryside Citrus: Where the Spirit of Old Florida Comes Alive
It's no secret, Florida is known for its citrus. Hidden in a unique slice of paradise, Country Side Citrus in Vero Beach is where the spirit of Old Florida comes alive, thriving to continue a great family tradition of generations.
According to The Van Antwerps and Banacks, things are not the same as they used to exist from the time when they began in the agriculture business. Farms are being sold in exchange for new home developments. Consequently, leaving only a handful of land behind for farming.
At Countryside Citrus You Can Taste the Difference
For years, countryside owners, have grown, harvest, and shipped their own crops. They plant with care and joy, producing delicious grapefruit, oranges, tangelos, and tangerines. You can really taste the difference! The fruit is juicy and naturally sweet - constant satisfaction guaranteed. No wonder their customers keep coming back for more, straight from their family to yours.
Once the crop is picked by hand, fresh flavor and nutrients are sent to your chosen destination. From beautiful gift baskets full of mighty indulgent treats, to simple packages including your favorite fruit candies to eat. Share the warmth and sunshine with your family and friends in the north.
Shop Online or Stop in to Either Location!
Come and pick up your fresh fruit and juice today or shop at their quaint grove stand gift shops.
To place your order or to learn more, please visit www.countrysidecitrus.com or simply call 1-888-550-5745.