Dyer Chevrolet

Share this page:
Vero Beach, FL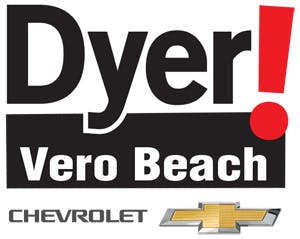 Visit Website
Dyer Chevrolet
1000 US Hwy 1
Vero Beach, FL 32960
(772) 617-4793
Email Dyer Chevrolet
Hours
Write a Review
See You At Dyer Chevy Of Vero Beach, FL
Experience the Dyer difference at our beautiful Chevy store in Vero Beach, FL! The Dyer difference means commitment to community. The Dyer family team knows that we all live here, work here, play here, and grow here. We just can't do it without each other. Every year, we are on the lookout for non-profits making a positive impact in our communities and the stand-out organization receives the prestigious Dyer Difference Award.
That said, we know you are on the lookout for something outstanding from us, too. That's why we consistently deliver a new or used car purchase experience that is memorable and satisfying. From the moment you call us, email us, or drop by, our team of knowledgeable Chevy representatives will serve you enthusiastically with the information you need, accommodate your schedule and be transparent with the process and costs involved.
Dyer Chevrolet Vero Beach is your premier Chevrolet dealership offering you the full line of new Chevrolet vehicles including a great selection of award-winning Chevrolet Silverado 1500 trucks. We also have a fantastic selection of used cars and used trucks, too. We encourage you to browse our online inventory and contact one of our vehicle specialists to help you secure your favorite.
We don't just sell cars, we fix them, too! We have a comprehensive service center to cater to all your vehicle's maintenance and repair needs so if you've recently bent some metal, we have a state-of-the-art collision center that can handle every kind of serviceable repair. See us at Dyer Collision Center Vero Beach.
You can also visit Dyer Chevrolet in Ft. Pierce
IN THE NEWS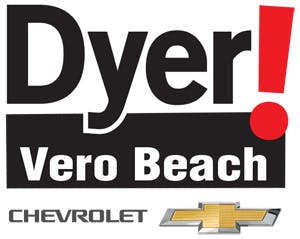 Visit Website
Dyer Chevrolet
1000 US Hwy 1
Vero Beach, FL 32960
(772) 617-4793
Email Dyer Chevrolet
Hours
Write a Review
Visit Website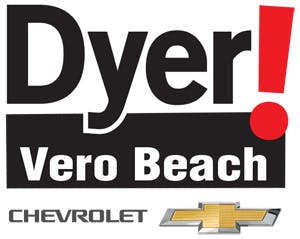 Dyer Chevrolet
1000 US Hwy 1
Vero Beach, FL 32960
(772) 617-4793
Share this page: