The Beached Whale

Share this page:
Vero Beach, FL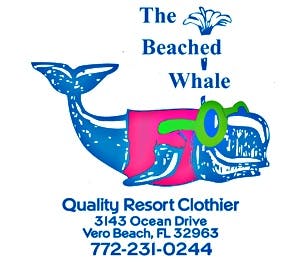 The Beached Whale
3143 Ocean Drive
Vero Beach, FL 32963
(772) 231-0244
Email The Beached Whale
Hours
Mon. thru Thurs.
9:00am to 6:00pm
Fri. & Sat.
9:00am to 7:00pm
Sunday
9:00am to 5:00pm
Write a Review
In the quaint, quiet city of Vero Beach, you will find The Beached Whale along Ocean Drive. Nestled between Cravings and The Lemon Tree our small, but bustling boutique and beach shop is your go-to mom and pop store to send or take a little of "Vero Beach" home.
The Beached Whale is loaded with the latest fashions for women, men and children all at a reasonable price. We have the widest variety and best quality of Vero Beach t-shirts, sweats and gifts. Swim trunks for kids and men. Rashguards and sun protection shirts for the entire family. Fashion shoes, sandals, hats, jewelry and much more. Sunscreen for adults and kids. Beach toys, boogie boards and games to keep the kids happy and busy at the beach or pool.
COUPON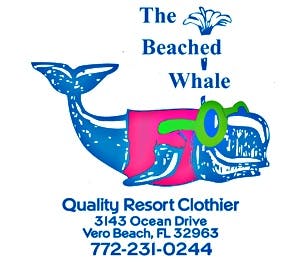 The Beached Whale
3143 Ocean Drive
Vero Beach, FL 32963
(772) 231-0244
Email The Beached Whale
Hours
Mon. thru Thurs.
9:00am to 6:00pm
Fri. & Sat.
9:00am to 7:00pm
Sunday
9:00am to 5:00pm
Write a Review
Contact The Beached Whale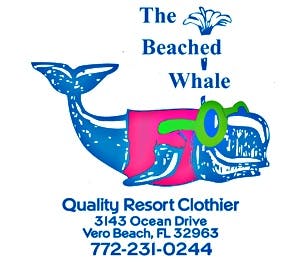 The Beached Whale
3143 Ocean Drive
Vero Beach, FL 32963
(772) 231-0244
Share this page: