15% Off Entire Purchase
The cornerstone of the Mediterranean Diet is unrivaled in providing health benefits. come from countries all over the world including; Argentina, Australia, Chili, Greece, Italy, Spain, South Africa and Tunisia to name a few. Because they are imported from both hemispheres, which produce counter to one another, they are the freshest crush of oil, not once but twice yearly. All olive oils sold at Carmine & Lucia's are first cold pressed, which produces a higher quality of oil and usually lower in acidity. Fused and infused, truffle oils, and ultra-premium extra virgin olive oils (EVOO) are available.
All of the Balsamics from Carmine & Lucia's come from Modena, Italy, the birthplace of balsamic vinegar. The dark balsamic are of the highest quality, and are all aged from 12 up to 18 years. They are all natural, are free of any thickeners, caramel coloring (a known carcinogen), or added sugar.
Taste them before purchasing and pick your favorites!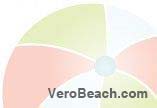 15% Off Entire Purchase
April 01, 2020 to June 15, 2020
Carmine & Lucia's Olive Oil and Balsamics
1916 14th Ave
Vero Beach, FL 32960
p. (772) 999-5402
VeroBeach.com is not responsible for errors or omissions on this offer.
Click to Open Coupon and Print