20% off Eyelash Lift
Lorenzo's Hair Design & Spa now offers eyelash lifts - a gentle alternative to lash extensions. It's a natural way to have the hairs that line your eyelids to give them a dramatic curl. You can even go into the water without affecting your lashes. The whole process takes about 25 minutes from start to finish (see 'The Procedure' link) and lasts anywhere from 6 to 8 weeks. Unlike extensions, you can rub your eyes, wear makeup, and your natural lashes aren't impacted.
You will appreciate the minimal maintenance involved with both services. A lash lift is great for women who don't have time for regular fills or for those who want to live an active lifestyle without worrying about their lashes.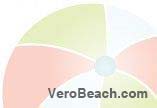 20% off Eyelash Lift
May 01, 2019 to May 31, 2019
Lorenzo's Hair Design & Spa
1945 23rd Ave
Vero Beach, FL 32960
p. (772) 562-0158
Brighten you EYES with a LASH LIFT...Normally $60..with coupon only $48.
Add eyelash tint for the WOW factor - $20
VeroBeach.com is not responsible for errors or omissions on this offer.
Click to Open Coupon and Print