20% Off Pressure Cleaning Contract
Beachside Pressure Cleaning works with real estate agents, property managers & homeowners in Vero Beach, Sebastian and Indian River County. They provide 5-star service and competitive pricing.
Beachside Pressure Cleaning is licensed and insured.
Free Estimates
Chemical and Non-Chemical Services
Driveway Cleaning
Re-sand and Seal Brick Pavers
Hard Water Stain Removal
Commercial & Residential
Chemical Treatments
Gutters & Soffits
Works with HOA's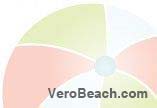 20% Off Pressure Cleaning Contract
July 23, 2020 to August 31, 2020
Beachside Pressure Cleaning
Vero Beach, FL
p. (772) 559-5251
Get a free estimate, mention an annual contract after your first service and receive 20% off your annual contracted price
VeroBeach.com is not responsible for errors or omissions on this offer.
Click to Open Coupon and Print