20% off SAVOR CLUB


Get deals like Buy One Get One - Up to 50% off - Get an Item Free with Purchase - are exclusive discounts for SAVOR CLUB members at locally-owned restaurants from Vero Beach & Sebastian through Stuart, Florida.

Discounts are negotiated by the popular Treasure Coast Foodie, aka Thomas Miller, so his "foodie" tribe saves money every time they dine.

The discounted 20% off SAVOR CLUB Annual Membership is $48 and Lifetime Membership is $144 using coupon code 20percentoff at check-out.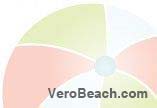 20% off SAVOR CLUB
July 22, 2020 to September 01, 2020
The Treasure Coast Foodie & Savor Club
Post Office Box 650971
Vero Beach, FL 32965
20% off of Annual & Lifetime Membership plans

Use this coupon code at checkout: 20percentoff
VeroBeach.com is not responsible for errors or omissions on this offer.
Click to Open Coupon and Print