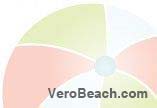 February 07, 2018 to April 30, 2018
Planes Dental Arts
4755 A1A
Vero Beach, FL 32963
p. (772) 231-6004
(ADA Codes - D9310)
Second Opinion - FREE
Are you looking for a
double-check of a dianosis?
Let us help you!
New patients only. Does not include x-rays. Not valid
with insurance or any other offers. Must present coupon
at time of appointment. Limited time only.
VeroBeach.com is not responsible for errors or omissions on this offer.
Click to Open Coupon and Print