Up to 70% off Women Swimwear
If you are visiting and are looking for a quality souvenir to show the people back home where you enjoyed your time away, also offers the largest selection of Vero Beach and Sebastian printed t-shirts, sweatshirts, souvenirs, shells, wooden signs, ocean jewelry and a lot more! We rent surfboards, paddleboards, and beach equipment.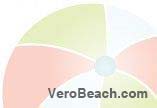 Up to 70% off Women Swimwear
July 31, 2019 to September 30, 2019
Wabasso Beach Shop
4880 87th St
Sebastian, FL 32958
p. (772) 388-4077
Get up to 70% Off all Women's swimwear
VeroBeach.com is not responsible for errors or omissions on this offer.
Click to Open Coupon and Print