Gifford Youth Orchestra

Share this page:
Vero Beach, FL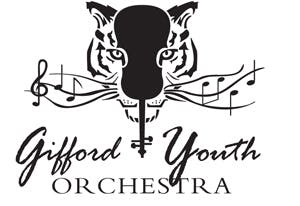 Visit Website
Gifford Youth Orchestra
8 Vista Gardens
Trl #102
Vero Beach, FL 32962
(772) 778-5118
Email Gifford Youth Orchestra
Hours
The Gifford Florida Youth Orchestra is a 501(c)(3) Non Profit Florida Corporation not affiliated with or a division of any other corporation. They are a Community Resource for children, primarily in Gifford, as well as other neighboring communities in Indian River County.
"I would teach children music, physics, and philosophy; but most importantly music, for the patterns in music and all the arts are the keys to learning" Plato
INTRODUCTION TO THE PROGRAM
Music really is the international language! Everyone has seen how true this is in the different classes again and again. Children in The Gifford Youth Orchestra belong to several different religious walks, but they all speak the same language when their bows hit their strings!
Their group of young people range from age 9 to 18. However, children as young as 3 (on piano), who are well behaved, are also welcome to start making music with the orchestra. The beginners learn the basics of music and have lots of fun in the process - first they pluck the strings, then they learn to bow, and finally they get to perform. They even learn some music theory along the way. Music also helps improve children's motor skills, academics, and behavior -- all added benefits.
In the youth orchestra, children quickly make friends. While they are learning music, they are learning teamwork and pride in the community. New kids in the group are welcomed with open arms and feel at home right away.
Advanced students usually expand their skills by playing in their respective middle and high school orchestras. They perform as an ensemble, when we travel, but will also perform music for duets, trios and quartets. They enthusiastically serve as tutors for the beginners and intermediate students. They practice hard and gather new experiences from numerous performances. That's a lot of work, but it's also a lot of fun!, so they say!
Practice Sessions
There are several scheduled practice sessions on Tuesdays, depending on the student's skill level. Violin classes are every half hour from 2:30 to 6:00 p.m. The Youth Orchestra rehearses from 6:30 to 8:30 p.m. Sue Lorimier teaches piano, with Joan Haar and Safa El Zein teaching violin.
Join in!
The Orchestra always enjoys getting to know new members. Are you interested in having your child join their youth music making program? Sign up any Tuesday at 4:00 p.m.
For information about performances for your organization or private parties, or to enroll a student -- contact Iva Perry-Powell at (772) 563-7072.
Volunteers sign up with Dr. Crystal Bujol, telephone (772) 778-5118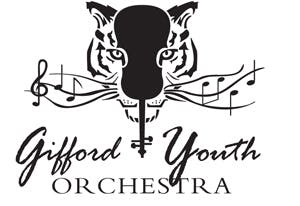 Visit Website
Gifford Youth Orchestra
8 Vista Gardens
Trl #102
Vero Beach, FL 32962
(772) 778-5118
Email Gifford Youth Orchestra
Hours
Contact Gifford Youth Orchestra
Visit Website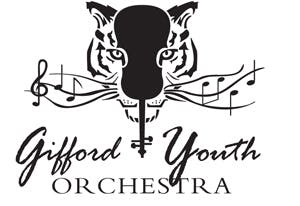 Gifford Youth Orchestra
8 Vista Gardens
Trl #102
Vero Beach, FL 32962
(772) 778-5118
Share this page: