Gifford Youth Achievement Center

Share this page:
Vero Beach, FL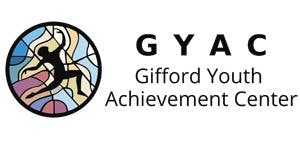 Visit Website
Gifford Youth Achievement Center
4875 43rd Ave
Vero Beach, FL 32967
(772) 794-1005
"With God's guidance, our mission is to establish a partnership among our youth and adults of the Gifford community and surrounding municipalities of Indian River County that will develop self-esteem, teach character, and encourage each individual to reach for his or her ultimate potential."
"That through our programs and activities we will increase participation, increase high school and college graduation rates, increase parental involvement, enhance youth and adult success in life, and increase the positive sense of self-worth within every individual we serve."
The Gifford Youth Achievement Center, Inc. (GYAC) provides a holistic approach to meeting the needs of the Gifford community of Vero Beach/Indian River County which helps children and families build successful lives through education, life enhancing activities and opportunities. GYAC believes that everyone deserves to meet their highest potential to achieve their greatest dreams.
The Gifford Youth Achievement Center operates to promote a foundation whereby the multiple barriers faced by the citizens of the Gifford/Indian River County area may be alleviated and/or replaced by goals that promote the ability of youth and adults to live in a productive community maximizing the quality of their lives.
Programs include:
Year-round academic mentoring and tutoring to assist children with their homework after school and through the summer months to avoid what is known as the "summer slide," a lapse in education over the school holiday when children are not continuing their studies.
Computer Labs for school-aged children for research and grade appropriate work and even day classes for older adults wishing to learn how to use a computer.
Social, cultural and recreational activities for youth, adults and senior citizens.
Exercise classes to promote physical health.
Sewing / Arts & Crafts for adults
"Breathing Room" program to give caregivers a break while their memory care patients or family members enjoy time socializing with others.
Facility:
GYAC is a 24,000 square foot facility equipped with classrooms, computer labs, a library operated by the County, and an in-door gym.
Visit the GYAC for more information on programs offered, opportunities to contribute and more.
IN THE NEWS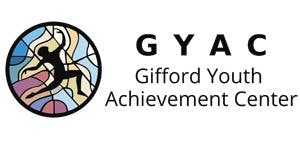 Visit Website
Gifford Youth Achievement Center
4875 43rd Ave
Vero Beach, FL 32967
(772) 794-1005
Visit Website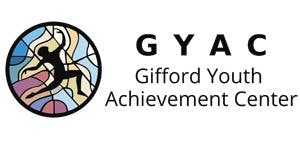 Gifford Youth Achievement Center
4875 43rd Ave
Vero Beach, FL 32967
(772) 794-1005
Share this page: