Laura Riding Jackson Foundation

Share this page:
Vero Beach, FL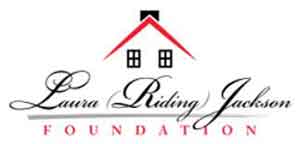 Visit Website
Laura Riding Jackson Foundation
P.O. Box 643786
1914 14th Avenue (Writing Center)
Vero Beach, FL 32964
(772) 569-6718
Email Laura Riding Jackson Foundation
Write a Review
Laura Riding Jackson House is an original 1910 Florida Cracker House, and the only historic home open to the public in Indian River County. Home tours are Saturdays, 9-Noon, October 1 to May 31 at the Mueller Campus of Indian River State College, 6155 College Lane, Vero Beach

Porch Poets meet the second Saturday of each month on Laura's porch, or on Zoom, to share and discuss their writing.

Tuesday Writers meet on Tuesday in the Writing Center, or on Zoom, to discuss their writing in various genres.

Teen Writers Workshops are presented throughout the school year and free to participating teens. The workshops include acting, writing a college essay, poetry and more. Teen Workshops are free thanks to the generous grant from Quail Valley Children's Charities. Students who complete at least three workshops are eligible for a LRJF Fellowship.

Adult Writers Workshops are offered in many genres including fiction, non-fiction, poetry and more. All skill levels are welcome.

Annual Poetry BBQ is a popular event that brings three distinguished poets to our community each year for a stimulating, fun-filled celebration.

About Laura Riding Jackson (1901 - 1991)
Laura Riding Jackson was a highly regarded modernist poet, prose writer, and thinker. Much of her career was spent exploring the truth potential in language. She lived most of her life in Wabasso after having traveled the world with many literary greats. She came to Florida with her husband Schuyler to live a simple life and to further her work of understanding the link of the human mind and language as relates to the idea of truth.
BLOG POSTS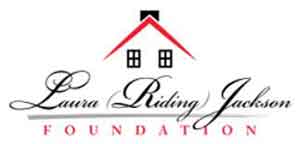 Visit Website
Laura Riding Jackson Foundation
P.O. Box 643786
1914 14th Avenue (Writing Center)
Vero Beach, FL 32964
(772) 569-6718
Email Laura Riding Jackson Foundation
Write a Review
Contact Laura Riding Jackson Foundation
Visit Website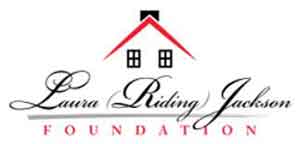 Laura Riding Jackson Foundation
P.O. Box 643786
1914 14th Avenue (Writing Center)
Vero Beach, FL 32964
(772) 569-6718
Share this page: