Stouthouse

Share this page:
Sebastian, FL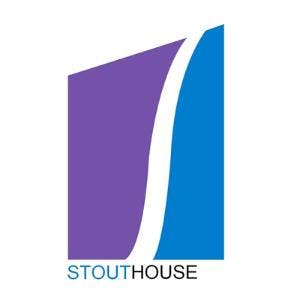 Visit Website
Stouthouse
13700 Ruffner Ln
Sebastian, FL 32958
(772) 589-8826
Hours
By Appointment Only
Write a Review
Mission Statement
STOUTHOUSE Corporation was founded to provide an artist residency, to preserve the home and stained glass installations designed and executed byWeldon J. Stout, to maintain the STAF (Seth Theolonius Alvin Foster) Art Collection, and to focus on environmental stewardship.
STOUTHOUSE in Sebastian, Florida
STOUTHOUSE is a secluded retreat whose very location nurtures creativity. The vision of STOUTHOUSE relies on the belief that artists need solitude in order to create their next masterwork. On the other hand, artists benefit from bouncing ideas off one another and interacting in a collaborative manner.

The model for STOUTHOUSE incorporates ideas from successful artist communities, for example the Atlantic Center for the Arts in New Smyrna Beach, Florida and the Fine Arts Work Center in Provincetown, Massachusetts. STOUTHOUSE is located at the end of a private, coquina shell covered road at the "Dead End" of a small residential community. Being sensitive to its neighbors, the number of artists in residence will not exceed four artists at a time. The length of the residencies ideally will be at least six months in order for a major body of work to be created. Stipends generated from grants will provide residents with income.
The future planned 3,800 S/F, three story, environmentally sustainable studio will be an architectural gem and a model for other forward thinking artists who are concerned with ecological stewardship.

The importance of art and humanity in a modern civilization are paramount to the mission of STOUTHOUSE.

With the gracious support of like minded individuals STOUTHOUSE is confident that their passions and values will propel STOUTHOUSE to fulfill its mission.
History of STOUTHOUSE
STOUTHOUSE is located on a wooded acre of land in northern Indian River County, Florida. The property accesses the Indian River Lagoon at the intersection of Bay Street and Indian River Drive. Mr. Yoder, the original owner of the property, seems to have been a naturalist who did not want oaks cut down and who wanted to provide a space on the Lagoon for people to sit and reflect.

The vegetation on a significant portion of the acreage is densely populated with trees, including palms, oaks, Poinciana, and hickory. The understory is rich with ferns and native plants.

The largest animal seen on the property is the occasional bob cat. Other wildlife includes numerous species of birds, snakes, lizards, frogs, squirrels, rabbits, raccoons, and once in a while an armadillo visits. Butterflies, bees, and insects abound!

Weldon Joseph Stout designed and built a unique house on this property in 1985-1986. STOUTHOUSE, named by Mr. Stout, features six of his major custom stained glass works. Several of the glass pieces were inspired by the graphic art form of Alphonse Mucha, a Czech artist who was credited with launching the Art Nouveau movement in 1894. Curves, color, composition, selection of European antique glass, and large scale are compelling aspects of Mr. Stout's expertly executed stained glass artwork.

The refractions from an abstract, 4 x 4 foot octagonal piece located to the right of the entrance to the home (flanked by a vertical side light piece featuring purple, green, and yellow leaves on a tree) playfully dance on the floor or adjoining walls. These "reflections" from the stained glass are newly created "bonuses," that are discovered throughout the interior and the exterior of STOUTHOUSE.

Mr. Stout, a native Marylander, born in Baltimore on October 21, 1919, spent much of his childhood exploring Maryland's eastern shore. Mr. Stout retired from a successful career as Art Director at Bendix Avionics (now Honeywell) in Fort Lauderdale, Florida. He was a gifted draftsman and painter.

The foyer of STOUTHOUSE is dedicated to the Chesapeake Bay Skipjack and includes Mr. Stout's original oil painting (37 x 47 inches) of a working Skipjack. A written biography of the Skipjack and two smaller canvases painted by Mr. Stout, one a detail of a skipjack and another a small painting of a skipjack at rest are included in the wall composition. A large weathered drift wood board, discovered by Mr. Stout buried deep in the sand at Ocean City, Maryland serves as a huntboard and completes the installation.
VIVA STOUTHOUSE!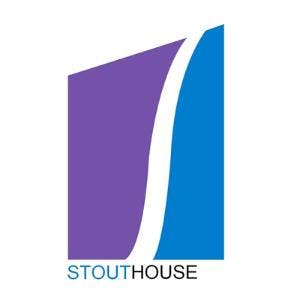 Visit Website
Stouthouse
13700 Ruffner Ln
Sebastian, FL 32958
(772) 589-8826
Hours
By Appointment Only
Write a Review
Visit Website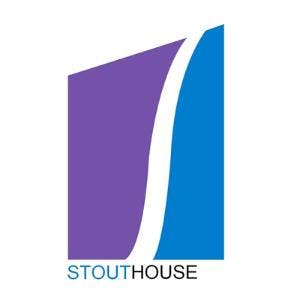 Stouthouse
13700 Ruffner Ln
Sebastian, FL 32958
(772) 589-8826
Share this page: