The Arc of Indian River County

Share this page:
Vero Beach, FL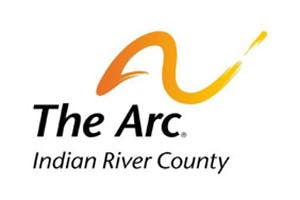 Visit Website
The Arc of Indian River County
1375 16th Ave
Vero Beach, FL 32960
(772) 562-6854
Hours
Write a Review
WHO IS THE ARC: The Arc of Indian River County was founded in 1975 by a group of concerned parents and is the oldest 501 (c) 3 non profit providing services to Individuals with Special Needs and their families here in Indian River County. The Arc is more than a building or set of programs, it is a belief that people with intellectual and developmental disabilities should not be defined by those limitations, but be recognized for their own strengths, abilities, and inherent value. Their comprehensive programs provide hope and support everyday to the most vulnerable citizens.
MISSION STATEMENT: The Arc supports and empowers individuals with special needs to achieve their life goals.
VISION: The Arc will advocate for full acceptance of individuals with special needs as valued members of our community.
ANNUAL BUDGET: $2.5 Million
NUMBER OF EMPLOYEES: 75
INDIVIDUALS SERVED: Over 200 special needs individuals affected by intellectual, emotional, developmental, or traumatic brain disabilities.
PROGRAMS PROVIDED BY: The Arc of Indian River County
ADULT DAY TRAINING: ADT provides training in areas of work preparation, daily skills and vocational preparation, behavioral intervention, social skills and community activities. Paid work opportunities exist with our Oyster Mat Project and the Cleaning Crew. Their Oyster Mat project is a unique opportunity, where individuals get paid to make oyster mats that are put into the Indian River Lagoon to help rebuild oyster beds and improve the water quality. Their folks love doing meaningful work that benefits our community.
BEHAVIORAL SERVICES: Personalized Behavior & Treatment plans, Crisis Management Training, Tools Training. Individuals who require Behavior Supports are provided with personalized behavior and treatment plans to help them to manage their behaviors.
RESIDENTIAL SERVICES:
GROUP HOMES: Group homes are "family settings" where special needs individuals live together just like any family. A few of the day to day living skills everyone participates in (with staff assistance) are meal planning and preparation, laundry, self care, etc. Homes are operated with 24 hour staff assistance and supervision.
SUPPORTED LIVING: Providers assist people who want to live in their own home, with the basic living skills such as shopping, banking, money management and medical appointments.
SUPPORTED EMPLOYMENT: Coaches provide assistance with finding a job, job applications, the interview process, as well as, on the job employment training for all uniquely-abled adults.
SURF TRANSITION PROGRAM: Students Unleashing Rewarding Futures- An after school program that provides hands on curriculum to final year high school students with the focus on employment skills and job training, so they will graduate and be prepared to get community employment.
TRANSPORTATION: 19 vehicles provide door to door transportation for individuals with special needs. .
YOUTH OUTREACH: Provides curriculum sessions for individuals between ages 15 and 22.
OTHER SERVICES INCLUDE:
ADVOCACY: Giving our individuals a voice and a choice!
PEER GROUP: Parents Educating and Exchanging Resources- a parent lead support group for parents of children with special needs of all ages designed to empower parents with information while providing education, friendship, social interaction and childcare once a month.
SPECIAL SCOUTS: Providing scouting opportunities for adults with special needs ages 18 and older.
SPECIAL EVENTS AND SOCIAL ACTIVITIES: Various events throughout the year
* We are regulated by APD (Agency for Persons with Disabilities) and ACHA (Agency for Health Care Administration)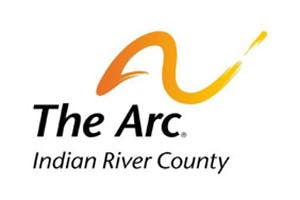 Visit Website
The Arc of Indian River County
1375 16th Ave
Vero Beach, FL 32960
(772) 562-6854
Hours
Write a Review
Visit Website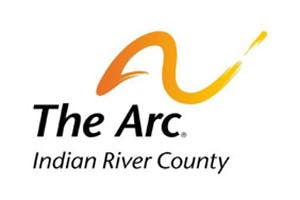 The Arc of Indian River County
1375 16th Ave
Vero Beach, FL 32960
(772) 562-6854
Share this page: