The National Navy UDT-SEAL Museum

Share this page:
Fort Pierce, FL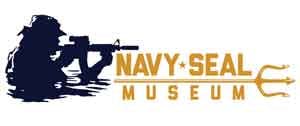 Visit Website
The National Navy UDT-SEAL Museum
3300 N. Highway A1A
Fort Pierce, FL 34949
(772) 595-5845
Write a Review
The National Navy UDT-SEAL Museum: The History
The Navy SEAL Museum, named to include today's elite SEAL Teams formally established by the U.S. Navy under the direction of President John F. Kennedy in 1962, first opened its doors on Veterans Day in 1985.
The Museum has grown tremendously in the three decades since its inception in the mid-Eighties. What began as a humble building with a handful of dedicated artifacts from a few former Frogmen of World War II has morphed into a contemporary, interactive and exciting experience. The Museum was recognized with the prestigious distinction of a National Museum in 2007.
The National Navy UDT-SEAL Museum: Excitement For Everyone
Boasting one of only two Blackhawk Helicopters in museum captivity, a Mark V Special Operations Craft, and the Captain Phillips' Maersk Alabama lifeboat, the Navy SEAL Museum is home to some of the most unique artifacts around. Guests can explore special weaponry in interactive displays, experience desert storm and special SEAL delivery vehicles, and learn more about the role of the Navy SEALs in the Space Discovery Program. Challenge yourself with an outdoor obstacle course that can be completed for time.
Continuously undergoing additional renovation, the Museum's newest west wing opened in November of 2016, featuring a Cold War Gallery. With a timeline that travels back in time, beginning with the year 2000 and ending in 1945, this new gallery gives a glimpse into the countless covert operations the Navy SEALs spearheaded during The Cold War, showcasing the impressive capabilities this highly adaptive Special Operations Force has employed through time.
Like the Frogmen of the Forties to the SEAL Teams of the New Millennium, the Navy SEAL Museum is constantly evolving to maintain its edge and carry forth its mission. While the warriors of this elite fighting unit have a tactical mission to maintain homeland security, the Museum is dedicated to educating the public about this Special Operations Force's invaluable role, and caring for the Navy SEAL community through its affiliated Trident House Charities Program.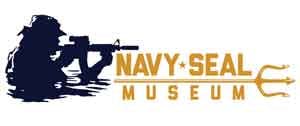 Visit Website
The National Navy UDT-SEAL Museum
3300 N. Highway A1A
Fort Pierce, FL 34949
(772) 595-5845
Write a Review
Visit Website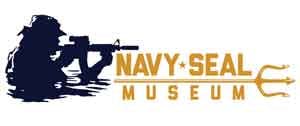 The National Navy UDT-SEAL Museum
3300 N. Highway A1A
Fort Pierce, FL 34949
(772) 595-5845
Share this page: