Beachside Rehab

Share this page:
Ft. Pierce, FL.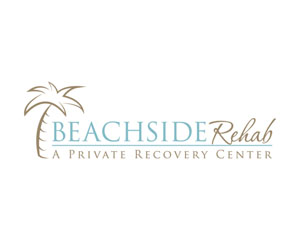 Visit Website
Beachside Rehab
300 South 6th St.
Ft. Pierce, FL. 34950
(866) 349-1770
Email Beachside Rehab
Hours
24 hours, 7 days a week
Write a Review
If you are struggling with alcohol addiction or have a family member who is, Beachside is here with a compassionate staff and customized rehabilitation program to change your lifestyle. Our Florida alcohol treatment center is staffed by licensed, experienced therapists who meet you where you are. We help identify and treat alcohol abuse—and we dig deeper and uncover the root cause of your alcohol addiction. We focus on long-term healing and creating a sustainable path toward recovery for life.
We want you to know, you are not alone. There are roughly 17.6 million Americans suffering from addiction to alcohol, according to research by the National Council on Alcoholism and Drug Dependence (NIAAA). Rehab services are critical for addressing this disease, and we believe that our serene, luxury rehab on the east coast is the ideal setting for a fresh start.
You can live a sober, happy life. And getting there can be an individualized, intimate experience that is tailored to your needs. This is our philosophy at Beachway, and our committed team wants to see you succeed.
There are many reasons why a person becomes dependent on drugs. Addiction is complicated, and drug abuse chemically changes brain function. Beachside uncovers the layers of issues triggering drug use—biological, emotional and sociological factors that drive a person to use and abuse drugs. Addiction is a vulnerable state. We treat you with care, compassion and provide a luxury healing environment so you can focus on getting better. Stopping drug use might be the hardest thing you'll ever do in your life. We get it. And, we are here to guide you on a path to recovery with the help of our .
BLOG POSTS