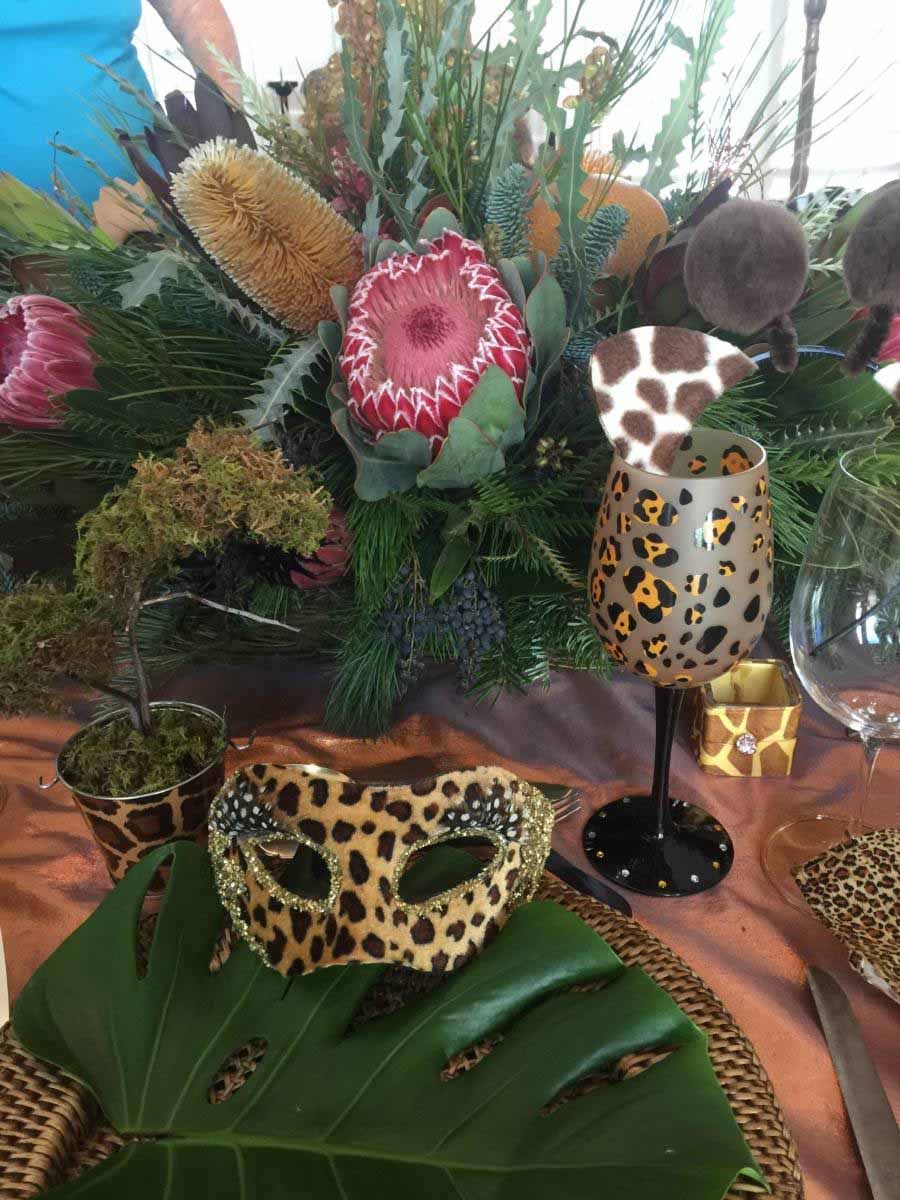 African Savannah Party! Share this page:

Posted: February, 23, 2017 | Author: Deb Lietz | Deb's Flowers For You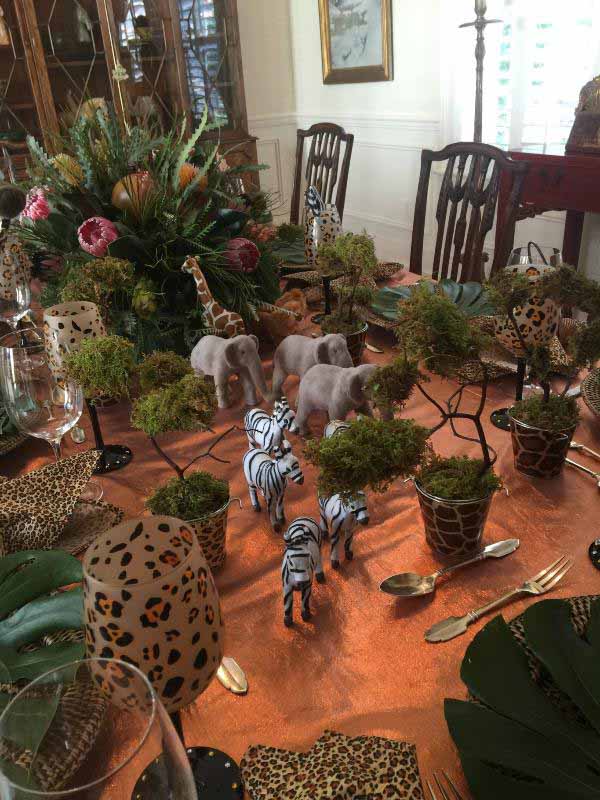 Upon returning from an exciting African safari excursion, our long-standing customer of presented a challenging request: to design and create floral decorations around an African safari theme for her upcoming party. What fun!
From placecards to centerpieces to outdoor decoration, we transformed a dining room, foyer and outside home entrance to reflect the atmosphere of exotic "dark continent" flora and fauna. Creatively combining tropical protea, quality stuffed toy animals (Giraffe, Elephant, Zebra, Leopard and Lion), animal masks with exotic eyelashes, manzanita and moss-simulated trees of the savanna, and even a lit 10ft. palm Christmas tree, we brought Africa to Florida.
As always, attention was paid to detail, so that, for example, leopard print accents on the dining table enhanced the jungle/savanna effect. The stage was set for an evening of festivity and frivolity!
---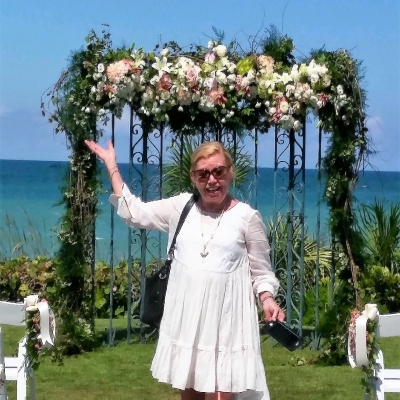 About The Author:
Deb Lietz
Deb Lietz is the Owner/Proprieter of Deb's Flowers For You in Vero Beach
Visit My Site