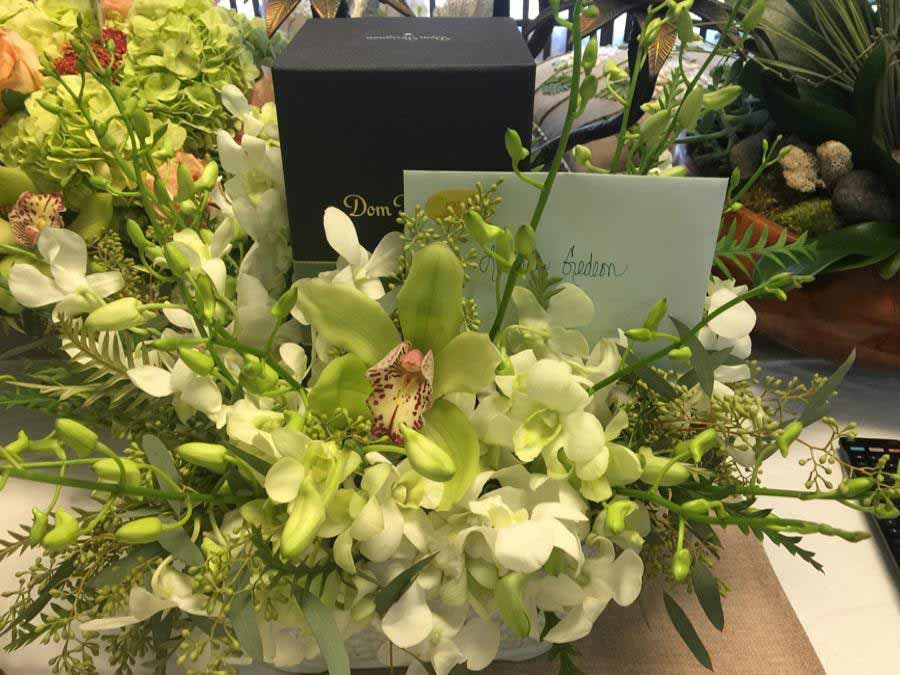 Flowers For You, Vero Beach's Premier Floral Shop! Share this page:

Posted: January, 9, 2020 | Author: Win L | Deb's Flowers For You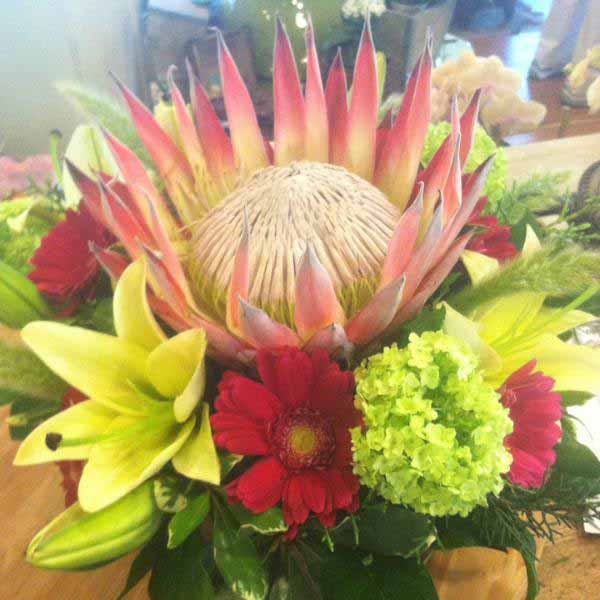 For Vero Beach florist, Deb (who grew up in the back rooms of floral shops) opening up her own shop just made sense. She is now embarking on her 34th year as a florist and her second year at Vero Beach's Pelican Plaza. Deb's shop, is a mixture of a showroom, event inspiration and gift shop. It even includes a private consultation room!
Deb began her floral career at the age of fourteen. Floral artistry was a family business and something she soon found she had not only a great interest in, but also a great talent for. After high school Debbie went on to earn a degree in Fashion Merchandising. She continued working in floral artistry at other shops until her mom convinced her to open her own business. The rest they say, is history.
One things that sets Flowers for You apart from other Vero Beach florists is that Deb is passionate about personalized service. She believes that no one should have to choose from a menu or pre-set options when it comes to home decor, party planning or even centerpieces. Deb believes that "floral artistry is not numbers 1 through 25, from a book or a menu."
In fact, the first thing I noticed when I walked into Flowers for You was how much care went into each design, the entire flower shop looked like it was ready for a party! Each piece was unique, but the entire room coordinated seamlessly. Every time I looked around I noticed something new. From the vases to the floral accessories, you could tell that Deb took great care when she assembled any piece from Flowers for You.
Deb has not only been a florist for decades, she also has experience with every type of floral design request imaginable. She can decorate your home for the holidays or set the tone for a lavish wedding at one of Vero Beach's exclusive private clubs like or . From birthday parties and luncheons to corporate events and intimate ceremonies, Flowers for You has done it all!
Something else that really makes Flowers for You stand out is their unique and diverse selection of florals. You won't be limited to selecting from a menu or standard, pre-set arrangements. Flowers for You sources their stock from all over the world, including Israel, Holland and throughout South America. If there is something specific that you're looking for, Flowers for You can help you find it and help your vision come to life. Through an appointment and consultation Flowers for You will hand design arrangements exactly to your taste and to fit your event!
The Flowers for You shop has it's own cozy consultation room for appointments. However, they are also happy to come to your home or other event space to ensure that the area comes to life with the perfect floral designs.
As Vero Beach's premier floral shop, Flowers for You ensures that all of your floral decor will be unique to your style and tastes! That is why Flowers for You prides themselves on high quality products as well as one-on-one, custom service.
---