Parris Family Chiropractic

Share this page:
Vero Beach, FL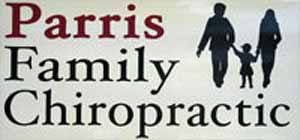 Visit Website
Parris Family Chiropractic
2601 20th St
Suite A
Vero Beach, FL 32960
(772) 299-4649
Email Parris Family Chiropractic

1 Reviews

Write a Review
The five essentials to a healthy life
Proper functioning nervous system
Proper nutrition
Proper amount of sleep
Proper exercise
Proper spiritual attitude
Dr. Matt Parris is committed to help you live your life to the fullest. This starts by making sure your nervous system is functioning at its peak level. The structure of the spine, and ultimately posture, are a requisite to maintaining health and normal function. Abnormal posture can cause alterations in some of our basic physiological processes, such as headaches, blood pressure, emotions, lung capacity, and hormonal production.
Dr. Parris is the only doctors in the area specifically trained in the Pettibon technique. The Pettibon & CBP technique is a highly advanced spinal correction technique. It is a system in which x-ray results are the standard.

What you will find at Parris Family Chiropractic:
Professional and caring staff
Care plan for your specific needs
New equipment
Clean relaxing atmosphere
Monthly health lectures
Treatment provided:
Chiropractic- Pettibon, Thompson, Diversified, Activator, Toggle
Massage therapy
Physical therapy
Traction
X-Ray
Most Insurances accepted:
BC/BS Provider
United Provider
Medicare Provider
Beechstreet Provider
Now Accepting New Patients
Monday & Wednesday - 8am - 12pm & 2pm - 6pm
Tuesday- 8am - 12pm
Thursday- 2pm - 5pm
Friday- 8am - 12pm & 2pm to 5pm

BLOG POSTS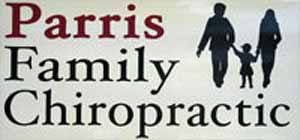 Visit Website
Parris Family Chiropractic
2601 20th St
Suite A
Vero Beach, FL 32960
(772) 299-4649
Email Parris Family Chiropractic

1 Reviews

Write a Review
Contact Parris Family Chiropractic
Visit Website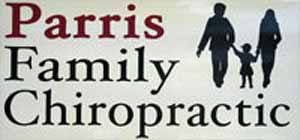 Parris Family Chiropractic
2601 20th St
Suite A
Vero Beach, FL 32960
(772) 299-4649
Share this page: