Solid Waste Division

Share this page:
Vero Beach, FL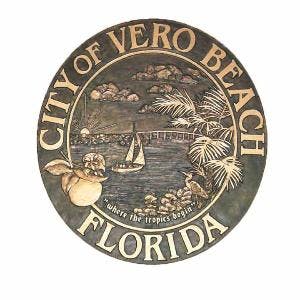 Visit Website
Solid Waste Division
3405 Airport West Dr
Vero Beach, FL 32960
(772) 978-5300
Email Solid Waste Division
Hours
Mon.-Fri. 7:00am to 3:30pm
Write a Review
Residential Garbage Collection in the City of Vero Beach
For the remainder of the county Click Here
Side yard service
Monday and Thursday - East of railroad track
Tuesday and Friday - West of railroad track
Residential Yard Trash (Curbside Service)
Collection on Wednesday of each week. All debris should be contained and placed at the curb for collection prior to 7:00 a.m. Any uncontained debris will be subject to the appropriate fees being accessed.
Curbside service
Up to 4 standard cans or bundled piles (up to 40lbs. ea.)
Limbs may not exceed 4 feet in length or 3 inches in diameter or up to 8 bags of leaves shall be collected at no additional charge, provided the bags are clear or translucent and there is no contamination.
Additional fees will be charged for non-compliance.
Special Pick-Up*
Curbside service
(772) 978-5300
Monday - Friday
Telephone During Office Hours (Monday-Friday, 7:00 am - 3:30 pm)
Examples - Appliances, unbundled piles, or limbs longer than 4 feet in length or more than 3 inches in diameter.
The fee for special collection is $5.00 per cubic yard, with a minimum fee of $40.00. (Cubic yard calculation is [(length x width x highest point) ÷ 27], e.g., 10' x 10' x 4' pile ÷ 27 => 7.5 CY).

*Note: Depending on the content of material collected, the landfill may impose additional fees, which would be billed to the customer, even if the items qualified as a free pick-up.
In order to determine your pick-up date in the city of Vero Beach, to display a Recycling Route Schedule Map.
Household Hazardous Waste
Landfill or Convenience Centers
Service provided by Indian River County Solid Waste Disposal District
Telephone: (772) 770-5112
Dumpster Service
Monday - Saturday

Telephone During Office Hours (Monday-Friday, 7:00 am - 3:30 pm):
(772) 978-5300
Roll-Offs or Medical Waste
Solid Waste Disposal District Franchised Haulers:
Waste Management (772) 770-3179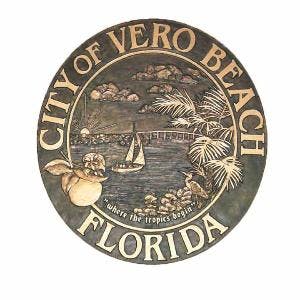 Visit Website
Solid Waste Division
3405 Airport West Dr
Vero Beach, FL 32960
(772) 978-5300
Email Solid Waste Division
Hours
Mon.-Fri. 7:00am to 3:30pm
Write a Review
Contact Solid Waste Division
Visit Website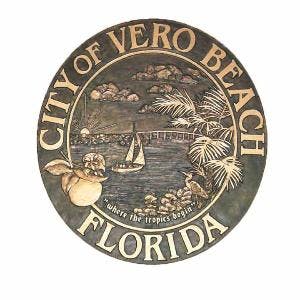 Solid Waste Division
3405 Airport West Dr
Vero Beach, FL 32960
(772) 978-5300
Share this page: