Speak Up Vero Beach

Share this page:
Vero Beach, FL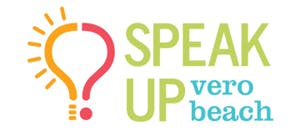 Visit Website
Speak Up Vero Beach
100 17th Street
Vero Beach, FL 32960
Direct Email Speak Up Vero Beach
SpeakUpVeroBeach.com is the online hub for community engagement about the future of Three Corners – 38 acres where the decommissioned Vero Beach Power Plant, former postal annex, and water treatment plant now stand.
The online civic engagement platform at SpeakUpVeroBeach.com is a new concept for civil discourse & idea sharing around a community-wide issue.
In this case, it's about Three Corners considered the most significant city (publicly) owned waterfront property available for re-development on Florida's East Coast.
World renowned planner, Andres Duany and his team at DPZ CoDESIGN, have been engaged by the City of Vero Beach, Florida to help the community envision the future of Three Corners through a series of public meetings called Charrettes with additional input from the community online at SpeakUpVeroBeach.com

What is a Community Engagement Platform?
Websites provide information with no engagement

Social Media provides high engagement with no information

The online Community Engagement Platform at SpeakUpVeroBeach.com is a new concept that provides both information and many ways to respectfully engage online in discussions and idea sharing. It provides direct feedback to elected officials outside of public meetings. And interactions are transparent to all.

Why is a Community Engagement Platform important and how can it change the pattern of decisions made in our community?
Nationally, 7% of people attend public meetings where decisions are made and swayed. 93% of citizens are never heard from.

People who give feedback at public meetings don't typically reflect the diversity and fabric of the community. Feedback tends to be negative and often combative.

Many people want to participate but are too shy to speak at a podium to express their views. Or they are working, or tired after work, to attend meetings.

Local newspapers strive to fill the role of impartiality and local watchdogs, but with the rise of social media and information overload in general, important issues can get lost in the noise.

INFORMATION on SpeakUpVeroBeach.com
Extensive Public Document Library for learning & researching history of Three Corners

Published News Articles about Three Corners

Facts about the Three Corners property
ENGAGEMENT on SpeakUpVeroBeach.com
Join online discussions

Share Ideas

Ask Questions

Surveys & Quick Polls with results published

Since the future of Three Corners will affect the entire community, EVERYONE - not just City of Vero Beach residents - are invited to join the conversation.

Kindly Register to join the discussions and share your ideas about the future of Three Corners.



Communications Team for DPZ CoDESIGN for Three Corners, Vero Beach, Florida:

Irina Woelfle at IWPR Group, LLC responsible for PR & Communications

Elisabeth (Lil) Miller-Fox at VeroBeach.com responsible for Online Community Engagement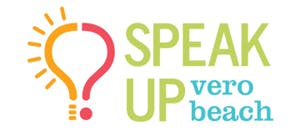 Visit Website
Speak Up Vero Beach
100 17th Street
Vero Beach, FL 32960
Direct Email Speak Up Vero Beach
Visit Website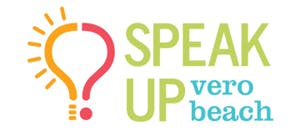 Speak Up Vero Beach
100 17th Street
Vero Beach, FL 32960
Share this page: