The Source

Share this page:
Vero Beach, FL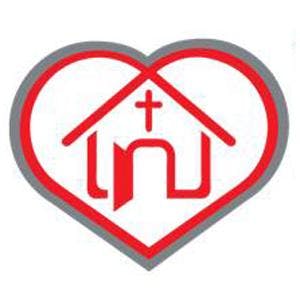 Visit Website
The Source
1015 Commerce Ave
Vero Beach, FL 32960
(772) 564-0202
Email The Source

5 Reviews

Write a Review
I AM MINISTRIES, INC. DBA
THE SOURCE is a fulltime resource center and Christian outreach mission for the homeless and less fortunate.

The Source began in 1995 originally serving the needy by offering free meals and Bible Study from a tiny 600 sq. ft. plaza storefront. The Source has since grown into a comprehensive assistance center, opening a 5,000 sq. ft. outreach facility open seven days a week, addressing the complex needs of the poor and homeless in Indian River County. Their purpose is to offer life-changing possibilities to residents in crisis; offering emergency hunger relief, clothing, counseling, support groups, hygiene items, showers, mail and telephone services, benefit referrals, an emergency shelter on wheels, and much more. With no current signs of economic progress, mothers, sisters, brothers, and in some cases, our very own friends, are becoming homeless or are on the brink of living in the streets. These are real people. They are families struggling to pay bills, single parents living paycheck to paycheck, or individuals who have lost their homes, hope, and their peace of mind. Some are sleeping in their cars. Some are living in tents. As first responders, The Source helps provide critical care for physical, spiritual, civic, and social needs.
OUR DIGNITY PROGRAMS
Dining with Dignity
Dining with Dignity is a 6, 12 or 18 week training program. It is a ground breaking program that offers culinary training as a way to change lives! The program provides basic skills in the food service industry helping unemployed men and women replace limited skills, homelessness, addiction, and incarceration with new careers and changed lives, if they are willing to do what it takes to turn their lives around.
In addition to classroom training, cooking and serving experience through Dignity Catering, and one-on-one customer service experience on the Dignity Food Truck, students receive a State of Florida ServSafe/SafeStaff certification, life and Interpersonal skills, individual and group counseling, a weekly Stipend and a graduation bonus, as well as job placement assistance and post-graduate support along with a number of other benefits.
Dignity Food Trucks
Our two Dignity Food Trucks are a social enterprise geared to selling award-winning foods throughout the community. Our Dignity trucks operate daily for community & private events with student chefs from the Dining with Dignity program providing hands-on training with made-to order meals for real customers. This program was made possible by a 2020 Impact 100 Grant.
Dignity Catering
Dignity Catering offers Dining with Dignity students the opportunity to give back to the local community and help them in their efforts to gain dignified employment by cooking and delivering well-balanced meals and beverages daily to IRC businesses and non-profit organizations. A full catering menu is on www.iamthesource.org for private functions or event planning.
Dignity Jobs
Dignity Jobs offer members the opportunity to gain employment experience and a dignified income. With the guidance of our employment specialist, The Source partners with B.E. Princess, Inc. a private and corporate aviation supplier, who provides on board supplies and accessories to aviation companies around the country. Our members assemble Sic Sac® Motion Sickness Bags and earn a dignified income while feeling productive and appreciated.
Dignity Bus®
The Dignity Bus® is an emergency shelter on wheels, and the first of its kind in the country. The bus has 20 climate controlled sleeping pods and is located in Indian River County. A second bus provides 16 sleeping pods and is located in Palm Bay. It offers people a secure and comfortable night's sleep, keeping them safe and healthy until they can get back on their feet.
Dignity Village
Coming Soon! Now under renovations, Dignity Village has 19 cottages; 15 one bedroom and four two-bedroom cottages offering individuals an opportunity to be part of an amazing community in Indian River County.
Dignity Smiles
Dignity Smiles provides free dental restoration to eligible Dining with Dignity graduates. Proper dentistry makes a difference with their confidence and employability. The Source partners with Dr. Sadesh Kumar, founder of Wickham Dental Care in Melbourne, FL, along with other dental partners across Florida.
Services
• Hot meals served daily
• The first made-to-order menu
• Mobile shelter in 2 counties
• New Clothing available for
purchase with Source Bucks
• Personal Hygiene Products
• Laundry Services earned by
doing a chore
• Bicycles available with
Source Bucks
• Personal mail delivered to Source
• Gas Vouchers, Movie Tickets and
Bowling Passes available with
Source Bucks
• Cell phone charging permissable
• Bus/Plane Tickets to reunite with
family available with Source Bucks
• Employment Training Program
• Transportation Assistance for
Dining with Dignity Students
• Creative Coffee
• VNA Mobile Clinic
• Women's & Men's Small Groups
• Bible Study
• AA Support Group
• Mental Health &
Grief Counseling
• Ready to Read Adult Literacy
• SNAP and Medicaid applications
• Indian River Co. Hospital District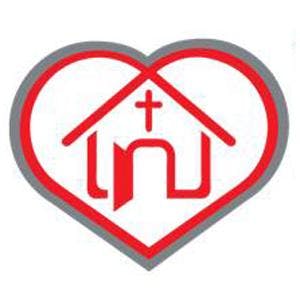 Visit Website
The Source
1015 Commerce Ave
Vero Beach, FL 32960
(772) 564-0202
Email The Source

5 Reviews

Write a Review
Visit Website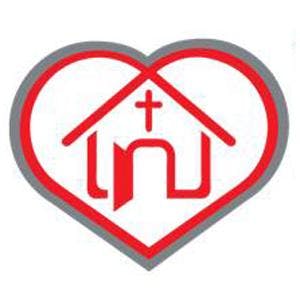 The Source
1015 Commerce Ave
Vero Beach, FL 32960
(772) 564-0202
Share this page: