True Colors Salon & Spa

Share this page:
Vero Beach, FL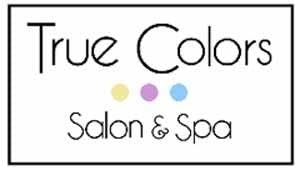 Visit Website
True Colors Salon & Spa
1281 Old Dixie Highway
Vero Beach, FL 32960
(772) 569-4247
Email True Colors Salon & Spa
Direct Email True Colors Salon & Spa
Write a Review
True Colors Salon in Vero Beach: Unlike Any Salon You've Ever Seen
At True Colors Salon in Vero Beach, fun and beauty are inseparable. Regan and Courtney Turner opened True Colors Salon in June of 2007 with the mission of creating a kind, supportive environment for clients and staff. As a result, at True Colors Salon there is a culture of community and a dedication to continuing education. True Colors Salon employs the very best professional stylists in the area who are constantly honing their craft to make your hair looks the best it has ever has. True Colors has consistently been recognized as one of the top salons in Vero Beach and is committed to client satisfaction.
The Salon itself is a spacious 6,000 square foot space with 14 stylists, 8 treatment rooms, 4 pedi chairs, and 4 mani tables. There is a cafe area to relax in where snacks, sodas, beer and wine are complimentary; and as you walk in the door you will always be greeted with a friendly hello.
The True Colors Guarantee
The best guarantee in the business. At True Colors, they know you work hard for your money and never want you paying for something that you don't love. Their guarantee is unconditional. As a big salon, the front desk will accommodate any request to make sure you are 100% in love with your hair. That includes trying out different stylists, chair hopping is cool!
The Stylists
Typically, the owner of a salon is also a stylist, and expects the stylists to be clones of the owner. This is not the case at True Colors. Each stylist is talented and unique, and it shows in the high quality of the service to all different types of customers. It's amazing how different a salon can be when the stylists are treated well, when they're fully supported, and when they're free to be themselves.
Each stylist has an assistant, they don't have quotas, they choose their own hours, they're not forced to sell products, they don't do the dishes, laundry, or cleaning. They do hair, really great hair!
If you want to look and feel your best, stop into True Colors Salon
The knowledgeable staff can answer any question you have and make professional recommendations to help you select the exact service, cut and style that you are looking for.
Services include:
Hair Cuts
Hair Color
Spray tans
Massage
Facials
Infrared Sauna
Mani/Pedi
Gel Manicures
COUPON
BLOG POSTS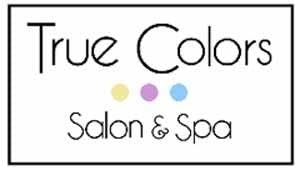 Visit Website
True Colors Salon & Spa
1281 Old Dixie Highway
Vero Beach, FL 32960
(772) 569-4247
Email True Colors Salon & Spa
Direct Email True Colors Salon & Spa
Write a Review
Contact True Colors Salon & Spa
Visit Website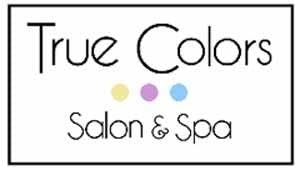 True Colors Salon & Spa
1281 Old Dixie Highway
Vero Beach, FL 32960
(772) 569-4247
Share this page: