Aglow Skincare

Share this page:
Vero Beach, Florida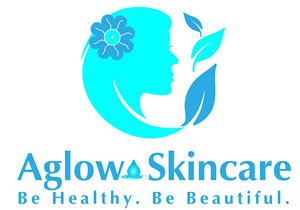 Visit Website
Aglow Skincare
1060 6th Ave.
Suite 1-3 (inside Jungle Club)
Vero Beach, Florida 32960
(772) 453-9357
Email Aglow Skincare
Write a Review
At Aglow Skincare we understand that there is immense power in looking and feeling your best. We understand that everyone's skin is different and at Aglow Skincare we customize our esthetics to meet your skins condition.
We exclusively use IMAGE Skincare Products, the most innovative brand in the industry. IMAGE Skincare products are pharmaceutical grade and designed to make your skin glow and keep you looking young.
Advanced treatments include
Mesotherapy also known as (Collagen Induction) – series of micro-needling to reduce appearance of cellulite, tighten sagging skin and hair rejuvenation.
Skin Classic – high frequency technology that removes skin irregularities
Microdermabrasion – skin resurfacing procedure
Microblading – Semi-permanent make-up (eye-brows)
Laser Like Lipo – non-invasive advanced light treatment that shrinks fat and reduces the appearance of cellulite.
Beyond our commitment to excellence in our products and services, we take immense pride in the ability to deliver high-end attention to detail while making skincare affordable for everyone. We're not satisfied until our clients have been satisfied.
So, what are you waiting for? Give Aglow Skincare a call today, or visit us online for more information.


About Cheryl
Originally from the North Shore of Massachusetts, Cheryl Zuppa moved to Vero Beach 20 years ago. She was formerly a certified Dental Assistant for 30 years with Dental Partners of Vero Beach.
Cheryl has been practicing Esthetics since 2012. She is educated at IRSC, with last 4 years having taken extensive training in continuing education for the highest levels of Esthetics including product knowledge, chemical peels, micro-blading, direct high frequency machines, Mesotherapy and cutting-edge technologies.