Beaches
Beachside Hotels
If waking up to fresh sea air and breaking waves on the Atlantic Ocean is important to you, there are a number of great places to stay in Vero Beach that will make your visit memorable. The Vero Beach hotels that are loated on the barrier island are considered beachside and range from simple and budget friendly hotels to luxury resorts overlooking the ocean.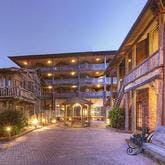 Driftwood Resort
3150 Ocean Dr, Vero Beach, FL 32963
ph:
(772) 231-0550
True to it's historic beginnings the modern day Driftwood maintains an old-era look and feel with its driftwood facade and century old antiques and artifacts. Special attention to detail in each guest room along with state of the art amenities makes each stay a comfortable and memorable event.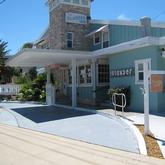 The Islander Inn
3101 Ocean Dr, Vero Beach, FL 32963
ph:
(772) 231-4431
Best value in the heart of Ocean Drive - $79/night thru Dec 15, 2020 - Stroll Ocean Drive's beautiful boutique shops - visit the children's playground - sunbathe on one of Vero's most picturesque beaches - dine in one of the many restaurants - it's right outside your door when you stay at The Islander Inn. Come for a romantic week-end or stay for an extended time.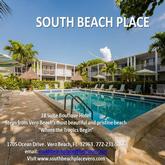 South Beach Place
1705 Ocean Drive, Vero Beach, FL 32963
ph:
(772) 231-5366
Welcome to South Beach Place, a boutique hotel located in the quaint and beautiful Vero Beach, Florida! Our chic, retro-inspired and fully furnished one-bedroom suites are fully equipped with all the comforts of home and more: living, dining, kitchen, separate bedroom and bath. Each suite is unique in its fun and pleasant Florida retro style decor, furthermore creating the best getaway you can ask for. We at South Beach Place assure you that each stay at "our place" will be chock full of rest and relaxation, with ample activities that only the beach can offer.