Divani Dermatology

Share this page:
Sebastian, FL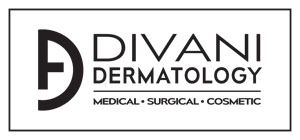 Visit Website
Divani Dermatology
8701 North US Hwy 1
Suite A
Sebastian, FL 32958
(772) 217-5362
Email Divani Dermatology
Hours
Dr. Haryani is currently seeing patients every Wednesday and Thursday from 8:30 AM to 4:00 PM. Extended days and hours beginning late October.
Write a Review
Dr. Anand Haryani was born in Chicago, Illinois. His family moved to a small town sixty miles south of the city when he was 2 years old. He was a varsity tennis player throughout his four years of high school and was heavily involved with community outreach and various honor societies.
He attended Northwestern University in Chicago, graduating magna cum laude at the top of his class. He then attended Southern Illinois University School of Medicine in central Illinois which is where he discovered his love for dermatology. During medical school, he taught local elementary students about the dangers of sun exposure and the rising incidence of skin cancer. He later would help bring that same program to Florida. Dr. Haryani completed a year of internal medicine (general medicine) residency at the University of Illinois in Chicago followed by three years of dermatology residency at the world-famous Cook County Hospital in Chicago.
Services offered;




When he's not working, he loves to spend time with his wife, play tennis, try out new restaurants, and exercise.