Not Just Another Art Gallery
Posted:
November 30, 2016 |
Categories:
Arts & Culture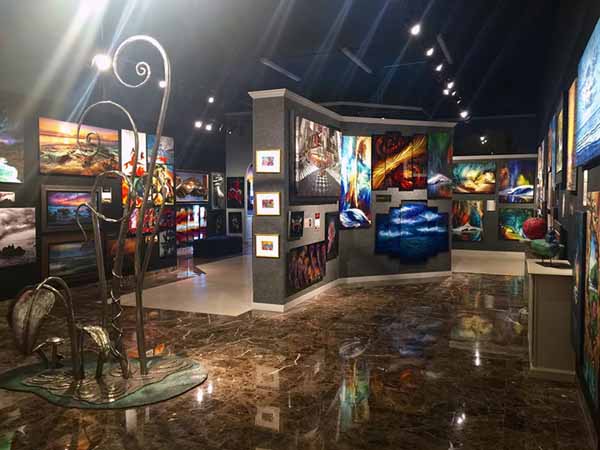 Hi! My name is Page Steffens, Gallery Director for . I am excited every day to work with amazing artists at an amazing gallery! We are starting our art blog, and for my first post I would like to tell you why we are unique, and not just 'another' art gallery.
As veterans of the art world, we can all relate to the feeling of walking into a gallery when suddenly, you're swept away by an art consultant into a viewing room being pressured to buy a painting you glanced at for five seconds. I mean, as the gallery director, OF COURSE I want you to acquire art from us, but I also understand & respect the need for space and normalcy. So, to ease those that have been in that horrific scenario, I can assure you that won't happen here.
Reason number two - Our gallery, located in a 6000-sq. foot building off of US1 between 41st and 45th in "Design Row", is actually home to two businesses. The first half of the building is our amazing gallery & the second half (), a family business owned by Don & Jake Burns, is where we do printing on metal, wood, glass, etc. Not only can you buy art, YOU can be the artist! Yes, we can take your photo and print it for you, or we can alter it to look like a painting, whatever you are looking for we have and can print. How many art galleries in town do THAT?!
At our gallery, we have something for everyone. While we carry some of the most well-known artists that you would see if you went into any typical Wyland gallery, we also have local & emerging artists as well. I have personally decorated entire homes via images of walls and placing art on the walls then emailing or texting the "mock up" image right back to the client within minutes. So, you can see what the art will look like on your own wall before you buy! We understand that art is a personal and emotional acquisition, so we like to take the time to find exactly what you want. It's as simple as snapping an image of the wall(s) you are looking to decorate and texting/emailing them to me. Give me the approximate size of wall space & the budget you have in mind, and I promise I will find the perfect piece of art for your space!
We have over 30 artists & the list keeps growing with more & more talent! All styles of art: traditional, abstract, photography, sculpture, paintings, originals, limited editions, digital art, old masters, wall relief sculpture, coasters, cutting boards, you name it – we most likely have it. Our prices range anywhere from $20 to high end, and we offer interest free financing!
So, not every piece of art in here is thousands of dollars, again, separating us from being just 'another' art gallery. Did I mention we give a piece of art away every month as well? Just for visiting the gallery & signing up for our email event form (we don't spam, we will send 1 or 2 emails a month, I write them & I don't like sending emails so no spamming) – then we raffle off a piece every month, and no you don't have to purchase a thing to win! Stop in and visit us – I promise we will not bite or hold you hostage until you buy a piece of art, or maybe we will ;) Oh, and we have beer, wine, and coffee… need I say anything else?
Stay tuned – we have some really exciting new artists joining the gallery & I can't wait to share all about their art with the community!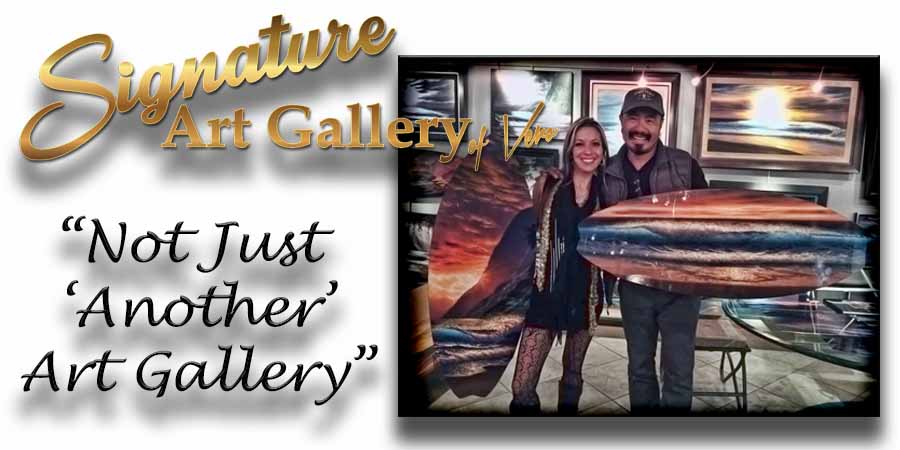 ---