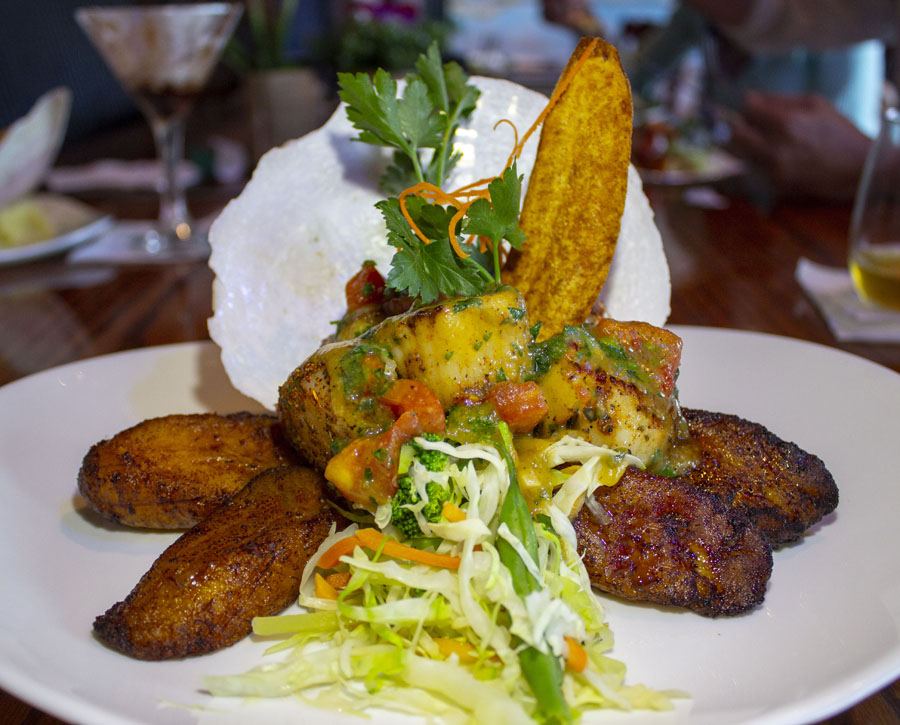 Mo-Bay Grill - Restaurant Review Share this page:

by Thomas Miller, The Treasure Coast Foodie | Eats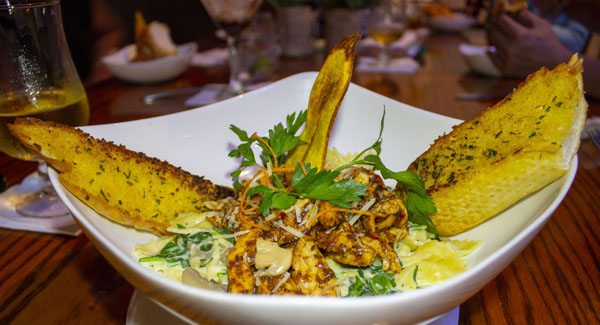 I have fond memories of Mo-Bay Grill as my first restaurant review and one that influenced the start of my blog. . . .The Treasure Coast Foodie.

While the majority of the cuisine served here is International, Chef Wesley Campbell, owner and Executive Chef of Mo-Bay Grill, definitely leans towards Jamaican and Caribbean flavors because of his roots. Island flavors are definitely in my Top 5 favorite cuisine types because of the sweet, spicy and bold flavors, so I was excited to review this place once again.

The restaurant has a comfortable atmosphere and just recently went through a few upgrades. You have a nice view of the Indian River from the main dining room with all the windows in the front of the building. Earthy orange & brown colors adorn the walls along with murals of Jamaica and the Caribbean. Lighting was minimal, but we had plenty of daylight to read our menus since we were there for an early dinner.

Blackened Sea Scallops with a Sweet Plantain Sauce (pictured in large photo above)
I can't stop thinking about this dish. Chef Wesley does not usually have this dish on his regular menu, but let me tell you, it's FANTASTIC!
When you dine there next time, ask Chef to make this dish for you.
The scallops were as perfectly cooked as it gets, the seasoning on the scallops added tons of flavor with minimal heat, and they are covered with a sweet plantain butter sauce that I can only describe as WONDERFUL! Can you tell that I liked this dish? I liked it so much that it made its way to one of my Top 10 Best Dishes I tasted of 2019.

Jerk Chicken Pasta (pictured in smaller photo)
Last but certainly not least, was this Jerk Chicken Pasta dish! It's made with Jerk seasoned chicken breast that was sliced into strips and served over bow tie pasta in a creamy parmesan herb sauce.
The garlic bread was some of the best I've tasted anywhere around town. The pasta was cooked perfectly, the chicken was tender and flavorful with just a touch of heat, and the garlic bread was sweet and crunchy on the edges.

IN CONCLUSION
My expectations for this place were set fairly high after reading lots of great online reviews. The restaurant has a great location, a comfortable laid-back island vibe, and of course the food is outstanding! I will definitely be returning in the near future for another great meal at Mo-Bay Grill and I suggest you check them out too!
- - - - - - - - - - - - -
Mo-Bay Grill
1401 Indian River Drive
Sebastian, Florida
Tel (772) 589-4223
---
Share this page:

---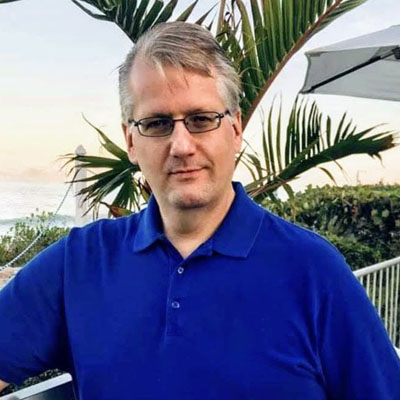 About The Author:
Thomas Miller, The Treasure Coast Foodie
Thomas Miller, aka "The Treasure Coast Foodie" is a noted restaurant reviewer, blogger and professional food photographer. Each year he is invited by Disney to review at EPCOT International Food & Wine Festival in Orlando.

Miller has a large local foodie tribe and organizes VIP Foodie events that are among the Top Culinary experiences in Vero Beach and Indian River County. Miller is also founder of SAVOR CLUB, a membership club offering discounted dining opportunities from Sebastian & Vero Beach through Stuart, Florida.
TOPICS
RECENT POSTS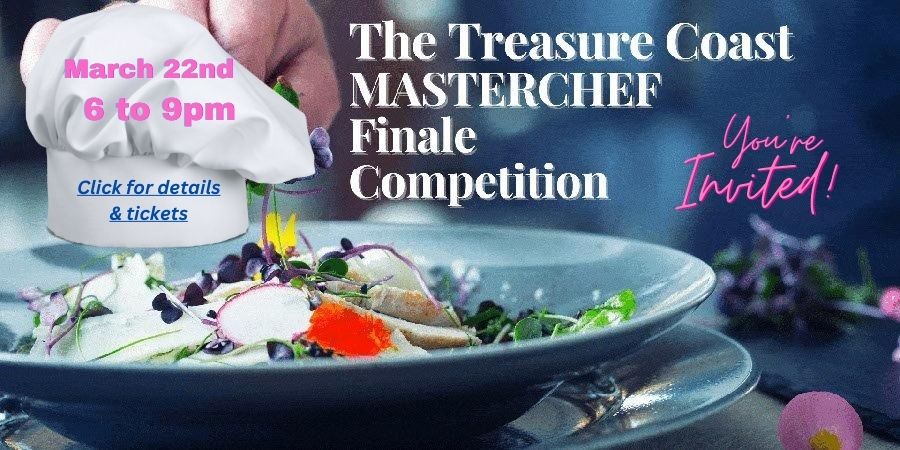 Finale of the MASTERCHEF Competition on Wednesday, March 22, 2023 from 6pm to 9pm
Event guests taste and vote for the People's Choice MasterChef 2023. An expert panel votes for the Judges Choice MasterChef 2023. Fun evening of tasting, drinks & comaraderie.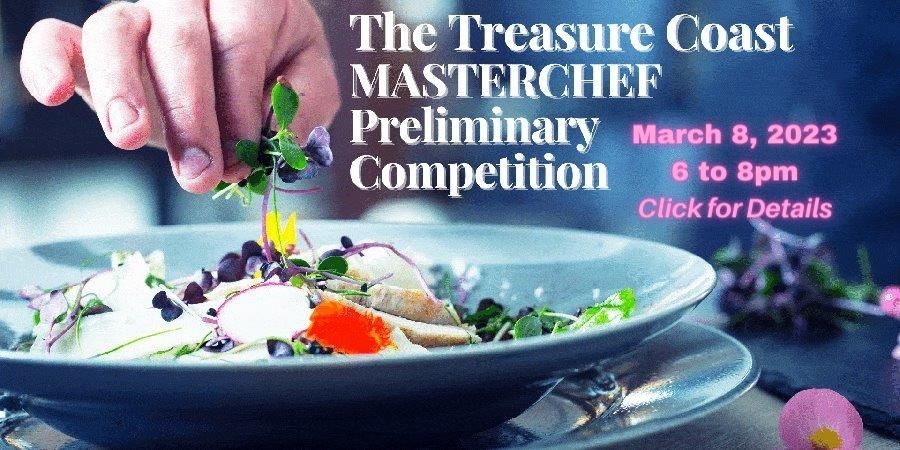 MASTERCHEF Preliminary Competition March 8, 2023 from 6pm to 8pm
A panel of industry-leading judges select the Top 4 chefs who will compete in the finale competition on Wednesday, March 22nd.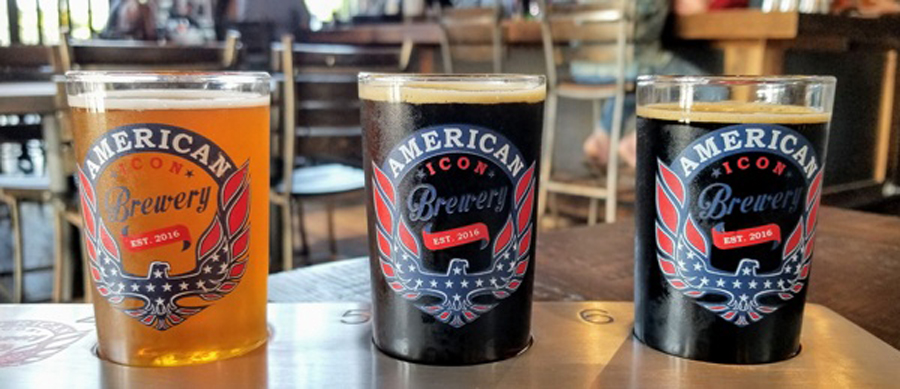 American Icon Brewery - Review
Here are tasting notes by Thomas Miller (aka The Treasure Coast Foodie) of three craft beers brewed at the iconic American Icon Brewery. Thomas also shares the ingredients that make "The Cowboy Burger" so tasty. American Icon Brewery has become a 'must see' destination spot in town - read about the buildings history.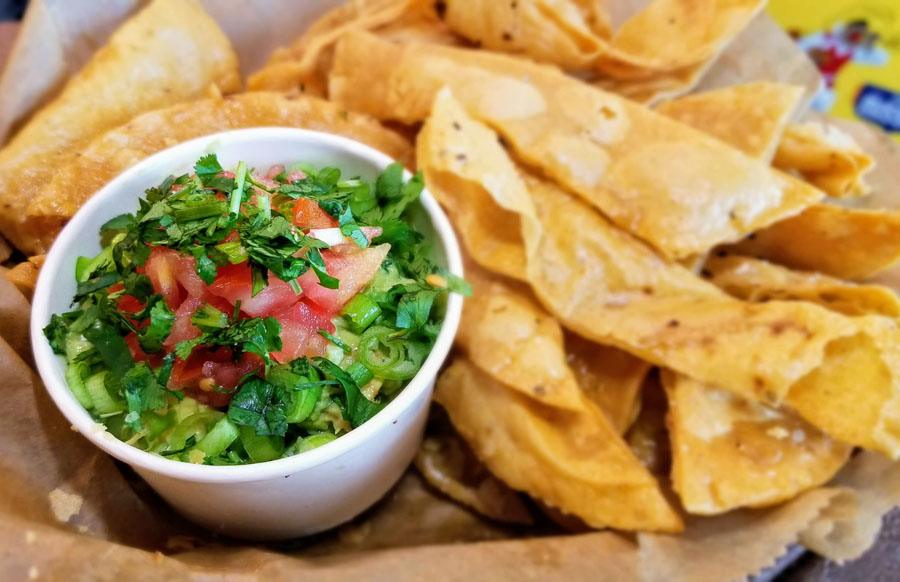 El Sid Taqueria - Restaurant Review
As soon as the family behind the landmark farm - Countryside Citrus - opened El Sid Taqueria on Ocean Drive, people began lining up for their made from scratch cuisine, fresh ingredients, and fair pricing . Here's Thomas Miller's (aka The Treasure Coast Foodie) experience at El Sid.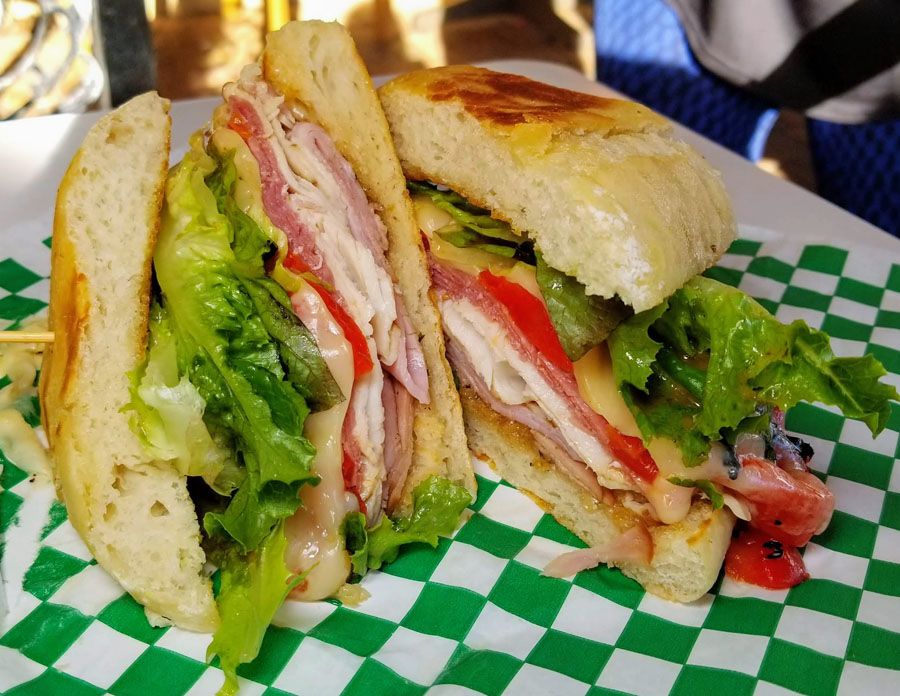 Cravings - Restaurant Review
"My wife and I first discovered Cravings before we even lived here," writes the The Treasure Coast Foodie, Thomas Miller, in this review of one of the towns coolest spots to meet, grab a bite, and people watch on Ocean Drive.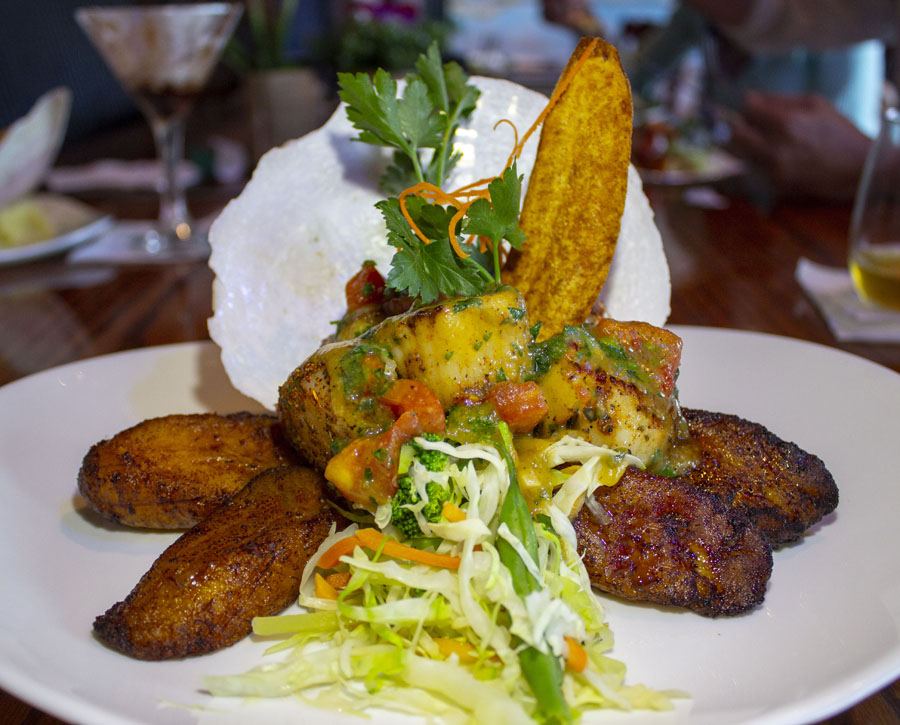 Mo-Bay Grill - Restaurant Review
Here's one of the "Top 10 Best Dishes" tasted last year by Thomas Miller (aka The Treasure Coast Foodie) in this review of Mo-Bay Grill in Sebastian with river views and a Jamaican & Caribbean vibe.
---